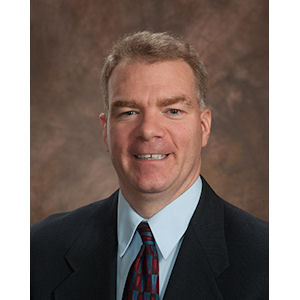 FAIRFAX, VA—Gene Harrington has left his position as vice president of government affairs for the National Pest Management Association (NPMA) to accept the position of director of state advocacy for state government affairs, food and agriculture for the Biotechnology Industry Organization (BIO).
The NPMA still has an experienced governmental and regulatory team on hand, including CEO Bob Rosenberg, Dr. Jim Fredericks (vice president, technical and regulatory affairs), Andrew Bray (director of regulatory affairs) and Andy Architect (chief industry relations officer).
"We appreciate Gene's countless contributions to NPMA over the past two decades," says Rosenberg. "Gene played an integral role in elevating NPMA's public policy program during his time at NPMA, helping the organization score significant legislative and regulatory victories at both the federal and state levels."
Harrington, who spent 20 years with the NPMA, was inducted into PMP's Hall of Fame in October (learn why he was inducted to the PMP Hall of Fame here). "I'm privileged to have worked with such first-class people while at NPMA. Their commitment to the industry is truly inspiring," he says. "I especially want to thank NPMA's members, who let me into their hearts and, quite literally, their homes.  Most humbling, they entrusted me with the responsibility of representing their businesses and livelihoods in State Capitals and the Hall of Congress. That is something I never took for granted and that I wore as the ultimate badge of honor every day I came to work. I wish NPMA and its members nothing but the best."
In a follow-up interview with PMP, Harrington confirmed that he begins his new post March 16. "Working for BIO will also present some great and challenging issues, and I'm looking forward to it," he adds.
Following are just a few of the industry's big regulatory wins in which Harrington played a pivotal role:
Getting language retaining the food uses for the fumigant sulfuryl fluoride included in the Farm Bill President Obama signed into law in February 2014. It's virtually unheard of for Congress to preserve, on a long-term basis, the use of an individual pesticide.
Winning in 2012 increased flexibility for pest management professionals (PMPs) to use rodenticides 100 ft. from manmade structures, as opposed to 50 ft. from buildings, and, in February 2015, the right to treat for several non-commensal rodent species as opposed to being limited to commensal species.
Beating back a series of amendments Sen. Barbara Boxer of California proposed in 2000 that would have set the precedent of having Congress ban EPA-registered pesticides on many federal properties.