As told by Pete Schopen, owner of McHenry, Ill.-based Schopen Pest Solutions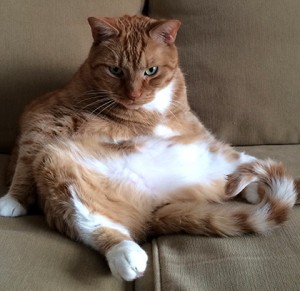 When I was 19 and working with my dad at Mid Central Pest Control, a short-tempered woman called with an Indianmeal moth problem. I tracked the issue back to her living room vent, which contained spilled cereal.
Her husband watched me clean the vent while she ran errands. As I scooped out Cheerios, the family cat ran into the floor vent! Just a flash of fur and a skinny tail, and bam — it was gone.
"My wife loves that cat more than anything, even me!" the husband shrieked. "What are you going to do? She'll be home any minute."
I frantically stuck my hand deep inside the ductwork, trying to rescue the cat. Determined to stay put, the short-haired tabby mauled my wrist, forearm and hand. Fifteen minutes later, the wife returned. When she found out her cat was in the ductwork, she dropped enough F-bombs to make Gordon Ramsay blush. The dispatcher who answered the wife's heated 9-1-1 call referred her to the local fire station, which said it couldn't help, either.
"What am I supposed to do?" she yelled into the phone. The fire chief advised her to hire a pest management professional. Like Mt. Vesuvius exploding on Pompeii, she screamed, "I already did. He's the one that got us in this mess!"
---
Schopen is owner and founder of Schopen Pest Solutions, McHenry, Ill. You can email him at pete@schopenpest.com or reach him via Twitter: @schopenpest; Instagram: @peteschopen; or Facebook: Schopen Pest Solutions, Inc.