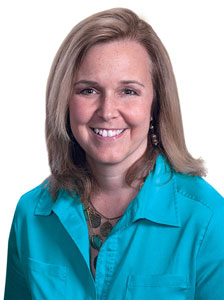 The Professional Pest Management Alliance (PPMA), which serves as the public outreach arm of the National Pest Management Association (NPMA), has announced the resignation of Missy Henriksen, executive director, effective in June 2015.
"I have greatly appreciated the opportunity to represent the professional pest management industry over the past six years and am very proud of the work we've done to protect, defend and grow the industry," says Henriksen. "I'm committed to staying on board until June to assist the leadership with an orderly transition."
Henriksen will continue to work with PPMA's Board of Directors and public relations partner, Vault Communications, on a number of marketing initiatives currently underway, including an innovative airport advertising campaign, an in-depth consumer research project and a comprehensive consumer media outreach plan. The Board is also working expeditiously to determine the best possible plan for leadership in Henriksen's absence.
"We are sad to see Missy go, but we wish her the best as she begins her next chapter," says Tommy Fortson, Chairman of the Board, PPMA. "Our investors, and the industry, should feel confident that PPMA's mission will remain in the forefront during this time of transition and the day-to-day work will continue seamlessly."
NPMA CEO Bob Rosenberg agrees. "We have been fortunate to have had Missy as part of the team for the past six years, and have valued the work she has done on behalf of the industry," he says.
Henriksen has taken a position with the National Association of Landscape Professionals (NALP, formerly the Professional Landscape Network, or PLANET), where she will serve as the vice president of public affairs.