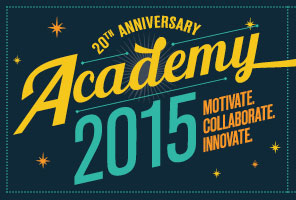 The 20th anniversary of Academy, the annual summer conference hosted by the National Pest Management Association (NPMA), will be held July 15-17  at the Westin Lake Las Vegas Resort and Spa in Henderson, Nev. — just 20 minutes from the Las Vegas strip.
Sponsored by Dow AgroSciences, the Academy is designed to advance the professional and business development of the industry's leaders and emerging leaders in a hands-on, interactive environment.
"For 20 years, Academy has provided the emerging leaders of the industry the forum to connect with each other, learn how to navigate business management and grow into significant contributors to the industry," says NPMA CEO Bob Rosenberg. "We anticipate this tradition to continue this year and onward."
Showcasing keynote speakers Eric Chester, AmyK Hutchens, Rowena Crosbie, and Deborah Rinner Godwin,  Academy 2015 will focus on such topics as:
Blue Ribbon Ideas for Attracting and Developing an Invincible Workforce
The Secrets of Effective Communication
Managing Your Organization's Brand
Ignite Brilliance Into Your Leadership
For more information or to register, visit NPMAPestWorld.org/academy2015/index.cfm.