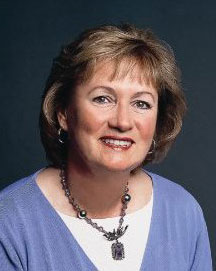 Cindy Mannes has accepted the position of executive director for the Professional Pest Management Alliance (PPMA). Mannes previously held this position from 2001 to 2008, before leaving to work as chief marketing and strategy officer of Atlanta-based Arrow Exterminators.
"We are very pleased to welcome Cindy back as PPMA's executive director," says Tommy Fortson, PPMA Chairman of the Board.  "It was under her direction that the organization found its sea legs and demonstrated the power of a unified industry voice."
Bob Rosenberg, CEO of the National Pest Management Association (NPMA), agrees.
"We've been very lucky to have terrific, engaged leaders of PPMA since 2001," he adds. "Most recently under Missy Henriksen's stewardship, PPMA has grown year-over-year, both in terms of size and message penetration, but our work is far from done.  Thirty-seven percent of homeowners report using professional pest management services each year, which means we've got lots of frontier left to tackle."
Mannes says that the opportunity to meaningfully contribute to industry growth is one of the key motivating factors in her decision to return to PPMA.
"There is incredible opportunity for our industry, and I'm very motivated to continue to grow the residential business and more firmly establish our value proposition commercially," she says. "Missy has done an incredible job of introducing PPMA to more members of the industry and solidifying our consumer voice. It will be an honor to build on this work and continue PPMA's success."