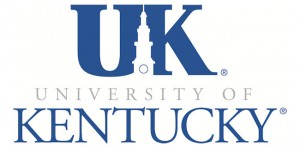 University of Kentucky entomologist and PMP Hall of Famer Dr. Michael Potter, a Provost's Distinguished Service Professor, teamed with Agricultural Economics Professor Dr. Wuyang Hu and doctoral student Jerrod Penn, Department of Agricultural Economics, to conduct research on the financial impact bed bugs have on the travel and hospitality industries. Very little was known about the economic impact of bed bugs prior to the study.
"The goal of the research was to understand consumer preferences when choosing a hotel for business or leisure travel, and how the risk of bed bugs influences their decision," says Penn, the lead author of the study, which was funded through a grant from Protect-A-Bed, a global producer of protective bedding products.
The survey was conducted in May via online market research firm Qualtrics. Respondents included almost 2,100 people representing all 50 states and the District of Columbia ― 1,298 who travel mainly for leisure and 790 who do so largely for business.
The researchers put some hard numbers to the economic impact of online reports of bed bugs in hotels, as well as the value of protective services. Results show that on average, a single report of bed bugs in recent traveler reviews lowers the value of a hotel room by $38 and $23 per room per night for business and leisure travelers, respectively.
"The higher loss of hotel room values for business travelers is not surprising, given that they tend to stay in pricier rooms," Hu says.
In absolute terms, compared to other hotel aspects, the monetary value for travelers' concern about bed bugs makes it one of the more important considerations when selecting or grading a hotel. A second mention of bed bugs in recent traveler reviews further decreases the value of a hotel room, but proportionately to a lesser extent than the first alleged report of the pests.
When presented with various problematic issues encountered in hotel rooms, finding signs of bed bugs had the largest proportion of respondents choosing to switch hotels. Reactions to other concerns (smoke odor, unclean bathroom, dirty sheets, etc.) mostly involved reporting the concern to the front desk and requesting another room.
On the bright side, information about some protective services with regard to bed bugs received positive reaction from travelers. Both business and leisure travelers placed the greatest economic value on protective mattress encasements as a form of protection, followed by periodic (e.g., semiannual) room inspections by professional pest management firms. "But travelers placed a relatively small dollar value on regular inspections by housekeeping staff," Penn says.
"We also asked people about likely reactions specific to bed bugs," he adds. "Survey respondents were asked how they would respond to reading an online review that reported bed bugs while looking to book a room for an upcoming trip. A majority of business and leisure travelers said they would not select that particular hotel."
In a second scenario where travelers were asked how they would react to finding a live bed bug while staying in their hotel room, "The three most likely responses among business and leisure travelers were to switch rooms with added compensation, leave the particular hotel, and to report finding bed bugs on social media," says Hu, who serves as Penn's major professor in ag economics. "Considering how popular social media has become, it's important that hotels recognize the potential spread of negative information, regardless of whether the online report of bed bugs is accurate."
Travelers reading about or finding bed bugs in a hotel were more inclined to hold the particular establishment responsible than blame the entire brand name or hospitality industry as a whole.
Four out of five travelers felt hotels should be required to inform guests if their assigned room had a previous bed bug problem. Half of all leisure travelers indicated they would want to know of any problems occurring in the past year, and one-third wanted to know if there had been bed bugs ever. Business travelers were somewhat more lenient, with half wanting to know of incidents extending back six months.
"If hotels are required to disclose previous problems with bed bugs ― as landlords in some cities must do for prospective tenants ― the implications could be far reaching," Potter says. "Such disclosure could necessitate taking rooms out of service for prolonged periods even after the risk of bed bugs has diminished."
Other noteworthy findings from the study: More than two-thirds of travelers were unable to distinguish a bed bug from other household insects. More than half said they never worry about bed bugs while traveling ― although about one in three business travelers and one in five leisure travelers either know someone who has gotten bed bugs or had them themselves. Business travelers are better at correctly identifying bed bugs, have more personal experience with the pests, and have reported them in online reviews much more often than leisure travelers.
When it comes to bed bugs, the hospitality industry is often caught between a "rock and a hard place," Potter says. "With high turnover of guests, occasional bed bug incidents in hotels are understandable, as in similar types of locations. Many hotel chains already take bed bugs seriously in terms of prevention and early detection. The current study further underscores the importance of being hyper-vigilant."