Start-Up Diaries: No Free Lunch or Termite Inspections
Many moons ago, when I was a waiter at an exclusive country club in the Chicago suburbs, I worked with Luis, a Cuban chef who loved to swear at the wait staff in Spanish. One time, I gave a guest extra blue cheese dressing, and Luis came running out of the kitchen to verbally assault me for 10 minutes because I didn't charge 75 cents for the à la carte. He told me it was an insult to our boss, the general manager, that I would give something free to a person who has more money than Kraft Foods.
As I took a napkin and wiped Luis' spittle off of my face, I pondered what he'd said and realized I agreed with him. He had taught me an important lesson: If you want to run a successful business, there's no free lunch — or extra salad dressing, for that matter.
I observed the no-free-lunch philosophy when I started Schopen Pest Solutions 9.5 years ago, and I still abide by it as much as possible today. I charge for inspections and quotes, and try to collect or upsell callbacks and extra services. I charge my relatives, my friends and even my pastor (although he did get an initial service discount).
It's not because I'm greedy. It's because I believe in what I do and believe I should be paid for it. I want people to know my treatments are as important as a dentist visit or a doctor's checkup. How can I justify a $215 carpenter ant job if I'm willing to give it away for free to my chiropractor? Why do we, as pest management professionals, feel obligated to undervalue our services? It drives me nuts! If you, as a company owner, believe in what you're selling, your customers will, too.
There are always exceptions
Now, I would be a hypocrite if I said I never do anything for free. There are four clients who receive free services from me: Aunt Charlene (because my dad guilted me into it), my mother-in-law (duh!), one business owner who sends us almost $20,000 of work annually, and my church (no invoices for God). Other than that, everyone else pays. And if they get the service we promote, they're more than happy to pay.
Just because I don't believe in giving out freebies doesn't mean I don't offer discounts for certain people. In fact, we offer several. For example, we give 10 percent off to veterans and senior citizens. We give 10 percent rebates to returning clients. We also give 10 percent off to employees of businesses that use Schopen Pest Solutions. Because I'm involved in McHenry Baseball and the McHenry Marlins swim club, I give 25 percent off to swim families or to kids I've coached. I also give 25 percent off to members of the McHenry Chamber of Commerce.
One area that I've shied away from, though, is coupons. I believe they bring in the wrong type of client; they cheapen your brand. I don't want the bargain shoppers, I want the educated consumer. I want someone who employs my company because our reviews are fantastic and they believe in what I'm offering. If a person is going to choose Company A over Company B just because the latter offers a $10 coupon, what kind of foundation is that for a business relationship? How can they possibly be loyal to you?
Again, I have exceptions to my rule: I've used coupons in the past for wasp jobs, because that's a competitive season and they're more difficult to flip into quarterly clients. I also have an online coupon, but I see it as less of a sales ploy and more as a way of saying thanks to prospective clients for checking out my website.
Loyalty program
I've been married to the same amazing woman for 24 years. I've had my same assistant baseball coach for 10 baseball seasons. I still have the original three-ring binder I bought when I started the company. I still root for the Cubs. Similarly, I'm loyal to my clients because it's important to me.
To demonstrate that loyalty, we give out referral fees. If a client refers his or her family and friends to us, I give a $25 discount in the form of "Bug Bucks." The slightly funny money from Schopen is good only toward future services, and recipients get the "Bug Bucks" only once a service has been completed. Still, it's a solid way to say thanks without giving away the farm.
If I ran into Luis today, I'd like to think he'd congratulate me for making Schopen Pest Solutions a valuable commodity for my clients.
Schopen's Open Book
Start-up: Schopen Pest Solutions Inc.
Headquarters: McHenry, Ill.
Founder: Peter F. Schopen Jr.
Start-Up Date: April 11, 2006
Number of employees: nine
2006 REVENUE: $97,235 (one employee)
2007 REVENUE: $172,495 (one employee)
2008 REVENUE: $203,732 (one employee)
2009 REVENUE: $243,427 (two employees)
2010 REVENUE: $325,960 (three employees)
2011 REVENUE: $425,847 (four employees)
2012 REVENUE: $489,887 (five employees)
2013 REVENUE: $572,772 (six employees)
2014 REVENUE: $710,000 (six full-time and one part-time employees)
JUNE 2015: $67,531 (27% increase over 2014)
2015 YEAR-TO-DATE (June): $332,324.45 (31% increase over 2014)
2015 GOAL: $873,000
---
Schopen is owner and founder of Schopen Pest Solutions, McHenry, Ill. You can email him at pete@schopenpest.com or reach him via Twitter: @schopenpest; Instagram: @peteschopen; or Facebook: Schopen Pest Solutions, Inc.
About the Author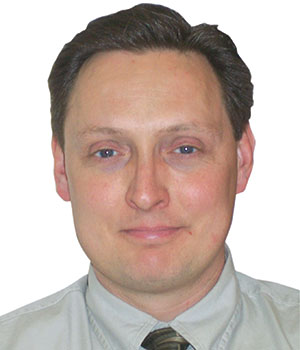 Schopen is owner and founder of Schopen Pest Solutions, McHenry, Ill. You can email him at pete@schopenpest.com or reach him via Twitter: @schopenpest; Instagram: peteschopen; or Facebook: schopen pest solutions, inc.