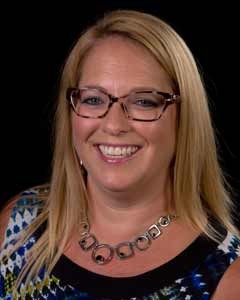 On Feb. 16, the National Pest Management Association (NPMA) Board of Directors announced the appointment of Dominique Stumpf, current chief operating officer, to the position of chief executive officer of the Fairfax, Va.-based organization. NPMA President Russ Ives made the announcement immediately following the ratification by the NPMA Board of Directors.
Highlighting Stumpf's impressive career and years of experience with the association, Ives stated, "The NPMA Executive Committee and Succession Planning Committee began working on this in August 2013. This process allowed us to focus on what we needed in a CEO to continue to meet NPMA's objectives and strategies for future growth and continued success. Stumpf's 19-year track record speaks for itself as a proven, results-oriented leader with a passion for our industry. We unanimously agreed that there is no better or more qualified candidate to take the reigns and work cohesively with NPMA staff and industry members alike."
As the former chief operating officer, Stumpf's role encompassed a variety of functions including meetings, communications, marketing, membership, education and human resources. She also served as the executive director of the Canadian Pest Management Association and the Structural Pest Management Association of Ontario and staff liaison to NPMA's Leadership Development Group and Professional Women in Pest Management.
Throughout her tenure, Stumpf has had a broad scope of engagement with all stakeholders within the NPMA community, giving her a unique perspective and understanding of the needs of the industry. (See our profile on her in our April 2015 issue.) In her new leadership role, Stumpf will be responsible for the financial health and growth of NPMA as well as continuing the strong, personal relationships of the association with members, state associations and affiliated organizations and other key stakeholders, like federal and state regulators.
According to Chuck Tindol, incoming president of NPMA and Chairman of the Succession Planning Committee, "Under Dominique's leadership as COO and during this process, she has helped the entire NPMA team stay focused and energized. Her passion, integrity and 'work hard, play hard' style will keep NPMA on track for the future."
Stumpf said, "I'm extremely honored to have this opportunity to continue to serve the pest management industry in a broadened capacity. I'm confident that the association's growth, financial health and mission will continue as strong today as ever before under the guidance of our board and in the capable hands of the existing staff."