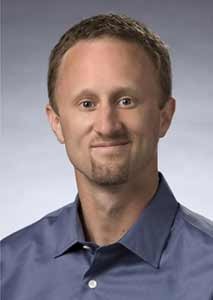 BedBug Central's technical director and host of BedBug TV, Jeff White, released four new BedBug TV episodes on recent bed bug research conducted through Rutgers University. Throughout the four episodes, White provides his perspective on the newest bed bug research coordinated by his fellow entomologist and Cooper Pest Solutions vice president, Dr. Richard Cooper, who is also vice president of BedBug Central.
The first episode, "Using Monitors to Help Control Bed Bug Infestations," illustrates the use of interception devices to help control low-level (10 live bed bugs or less) bed bug infestations. White goes into detail on how the use of the interceptors were used within the research and the unexpected findings that Rutgers University discovered.
In the second episode, "Does Your Neighbor have Bed Bugs?" White demonstrates how in multi-family housing units, as well as hotels, bed bugs can easily spread from one unit to the next. "What we have found in our own research is that in garden-style apartments, we find bed bugs in surrounding units to a known infestation about 25 percent of the time," White says in the episode. "So one in every four times we will find bugs in surrounding apartments."
In the third episode, "The Impact of People Not Reporting Bed Bug Infestations," White goes into detail on why infestations are often not reported by residents — and the implications of choosing not to report an infestations. "Research conducted at Rutgers University, which was part of Richard Cooper's Ph.D work, suggested that in senior high-rise facilities, up to 70 percent of people do not report that they have bed bugs," White states in the episode.
In the fourth episode, "Solving Bed Bugs Within Buildings," White illustrates how one high level bed bug infestation that hasn't been reported to management can affect an entire building. He goes into detail on how quickly the bugs can spread into the surrounding units and throughout the building.
"The big problem is that a lot of times in those situations, the management is treating infestations as they're being reported, which is the true problem," White says. "The issue is that many people within buildings are not reporting their infestation to management, which allows it to grow to a level that it affects units within the entire building."
The four new BedBug TV episodes can be found online at BedBugCentral.com/tv.