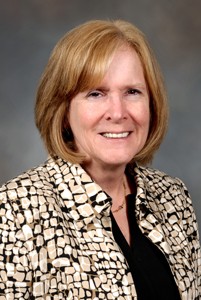 Lynne Frederick has been promoted to senior vice president of marketing for Orlando, Fla.-based Massey Services. Frederick oversees the company's advertising, marketing, public relations and events.
Frederick joined Massey Services in 2003 as director of marketing for the GreenUP Landscape division, and was promoted to vice president of marketing in 2004. In 2009, she was also named president of Massey Communications, the company's advertising and public relations firm. Frederick has an extensive background in marketing, and has worked in a variety of consumer services industries.
"Lynne is a key member of our executive staff," says Chairman and CEO Harvey Massey, a PMP Hall of Famer. "She has been integral in our company's growth and success, thus making this promotion most deserving and rewarding."
Frederick earned a master's degree in business administration from the University of New Haven and initiated her Ph.D. at the University of London.  She has also completed the Harvard Business School Executive Education Program "Strategic Marketing Management."
In addition to her work at Massey Services, Frederick is an active volunteer in the Central Florida community. She has served on the board of directors of the Orlando Ballet and Kid's House of Seminole, and has volunteered her time to a variety of charitable organizations, including Junior Achievement, the American Heart Association and Autism Speaks.