Dick Sameth, who helped Western Pest Services become the company it is today, is PMP's first second-generation Hall of Famer — his father, J.E. Sameth, was inducted in 1998.
PMP Hall of Fame 2016

Name: Dick Sameth
Years in business: 49
Key positions held: Vice President, Western Pest Services; NPMA President 1996-97
Major industry contributions: Grew Western Pest Services into one of the largest pest management companies in the countries; sold the company to Rollins Inc. long before mergers and acquisitions were common in the pest management industry; instrumental in ensuring FIFRA was written with pest industry input; also oversaw a great deal of positive change in NPMA during his presidency and left the association with surplus revenue.

You might say Dick Sameth was born into the pest management profession. He and his brother Bob picked up where his father, grandfather and aunt left off.
In 1928, their father, J.E. Sameth, launched Western Pest Services with their grandfather Maurice and Aunt Ailene. When J.E. retired in 1998 (the year the then-91-year-old was inducted into the PMP Hall of Fame), he left the company in the capable hands of sons Dick, who served as vice president; Bob, who was president; and daughter Jeanne Burke, the company's corporate secretary.

A family affair
Dick Sameth got into the family business in 1955, handling termite jobs while in high school. He attended Dartmouth College and graduated with a bachelor's degree in zoology. He then went to the Amos Tuck School of Business Administration to earn his bachelor's of arts degree in business administration.
Sameth says he liked the social interaction with customers and his fellow employees. At the time, many workers emigrated from Scotland and settled in New Jersey. They found work at the Nairn Linoleum factory in Kearny, near Western's office.
"We were able to hire some very hardworking, loyal people," he recalls. "They were still there when I started work in 1960, but they were just phasing out. They were the backbone of the company, and they were wonderful people."
Western has always had a reputation for hiring dedicated, loyal employees. Sameth attributes the low turnover to excellent supervision and training.
"Dad was the driving force on that in our company," Sameth says. "He thoroughly believed in it."
The company assigned one supervisor for every seven technicians. The supervisor's sole job was to go out in the field and help new employees as well as long-time employees.
"We spent a lot of money as well as time, and that kept our employee turnover down," Sameth says. "It also kept our customer turnover down."
Western continued to grow, servicing customers in New Jersey, New York, Delaware and Pennsylvania. It established a distribution company in 1946 and a fumigation division in 1983. Before long, it was one of the largest pest management firms in the country.
The company's success made it attractive to firms looking to merge, and that's exactly what happened in 2004. Rollins Inc. came calling, making Western a wholly owned subsidiary.
"That was really the start of it all," Sameth says. "Now you see mergers of companies, mergers of suppliers."
Sameth retired from Western in 2004. He still keeps up with the industry, however, attending association meetings about every other year.

Serving the industry
Sameth says he enjoyed being involved in the political side of the pest management industry, and his prominent involvement was another factor in his inclusion in the PMP Hall of Fame.
In the 1970s, when the National Pest Control Association (now the National Pest Management Association, or NPMA) staff did not have strong government ties, he worked with fellow PMP Hall of Famers Bob Russell, director of government relations at Orkin (1997) and Charlie Hromada, vice president of government relations for Terminix International (1998) to ensure the U.S. Federal Insecticide, Fungicide and Rodenticide Act (FIFRA) would not hamper pest management efforts.
"I worked with them for three or four years; we would meet in Washington, D.C., or talk on the phone all the time," Sameth recalls. "Both companies [Orkin and Terminix] had a lot of interest in making sure the regulations that were put forth were in the best interest of not only our industry, but the public as well."
Sameth was elected president of the NPMA for the 1996-1997 term. Under his watch, the NPMA returned policy-making powers to the board of directors, implemented a joint state partnership campaign to help boost membership, and mounted a public awareness campaign.
While at the NPMA, he worked closely with Ward Combs, the founder of Presto-X, and Larry Treleven, co-owner of Sprague Pest Solutions and a fellow 2016 PMP Hall of Fame inductee. At the end of his tenure, Sameth left the NPMA with a surplus of funds — a feat not accomplished in years.
Sameth is quick to point out that he was able to participate in industry activities so fully because of his brother's hard work in keeping Western thriving during his absences. It should come as no surprise, then, that what Sameth says he enjoys most about the pest management industry is the willingness of people to exchange information among one another.
"Even competitors share information. It was true in my dad's time, it was true when I was working, and it's true today," he adds. "There are a lot of great people in the industry."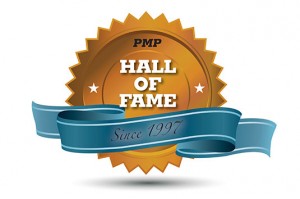 Now that he's retired, Sameth splits his time between Mantoloking, N.J. and Vero Beach, Fla., where he enjoys sailing, boating, fishing and biking. He keeps busy by staying involved. For instance, he's vice president of the Moorings Yacht & Country Club. He also spends time with wife Polly, their two sons, two daughters and six grandchildren.
Managing Editor Diane Sofranec can be reached at dsofranec@northcoastmedia.net or 216-706-3793.