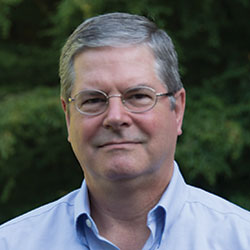 When servicing a customer call for a wildlife problem, take time to inspect the property for wildlife exposures of which your customer might not be aware. That's your golden opportunity for on-the-spot add-on business or follow-up work for more extensive prevention solutions.
Is the dryer vent protected from birds and rodents? Is the chimney capped, or is it left vulnerable to raccoon, bird or squirrel intrusions? Are the corners on vinyl siding open to snakes, chipmunks and bees? Are garage door gaskets easily accessed by chewing mice? Are decks or garden sheds raised off the ground slightly, providing a perfect home for skunks, raccoons and groundhogs?
Taking time to inspect and document a customer's entire property can lead to additional services, which help prevent future problems and maximize revenue for that customer interaction.
— Alan Huot, President, Wildlife Control Supplies