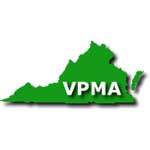 The Virginia Pest Management Association (VPMA) hosted more than 200 pest management professionals (PMPs), suppliers and industry expert speakers at its 11th annual State Technical Meeting, held in Richmond, Sept. 20 – 22.
According to a press release from the VPMA, the conference combined two days of training, plus an exhibit hall with 35 exhibitors sharing the latest in technology and services available to our industry. The State Technical Meeting is structured to provide a full day of business management and technical training by nationally known speakers.
The 11th State Technical Meeting's business day training was headlined by Dennis Fox with the Client Development Institute, who shared insights on coaching employees. He was joined by Scot Hodges from Arrow Exterminators, who spoke on the development, deployment and evaluation of a manager development program. Additionally, the National Pest Management Association's (NPMA's) Andrew Bray gave an update on the new Overtime Rule set by the U.S. Department of Labor.
PMP Hall of Famer Dr. Bobby Corrigan spoke on the role of PMPs as more investigator than applicator, as well as discussing how to track rodents for effective trapping programs. He was joined by Dr. Dini Miller and her lab – speaking on three different bed bug tools: encasements, heat units and novel appliances for bed bug work. Finally, Hall of Famer Dr. Laurel Hansen spoke on carpenter bees, carpenter ants and odorous house ants.
The VPMA's 2017 State Technical Meeting will take place Sept. 27-28, 2017 at the DoubleTree by Hilton Richmond – Midlothian. Readers can learn more by visiting VAStateTechMeeting.com.