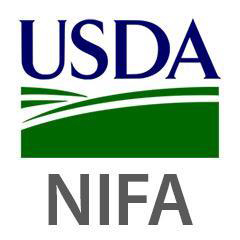 On Feb. 28, the U.S. Department of Agriculture's (USDA's) National Institute of Food and Agriculture (NIFA) announced $1.8 million in available funding to research new, environmentally friendly pesticides and innovative tools and strategies to replace an older treatment, methyl bromide. Funding is made through NIFA's Methyl Bromide Transition (MBT) program.
"These policy changes were based on sound science in the interest of public health," says NIFA Director Sonny Ramaswamy. "The next step is more research to find practical, safe alternatives and educate stakeholders on best practices."
The pesticide methyl bromide is being phased out worldwide under an international treaty to protect the Earth's ozone layer. Methyl bromide has been used for over 50 years for a range of pest management purposes from farming to storage, shipment and quarantine. Projects for the MBT program may focus on integrated research and extension activities, or extension-only projects that promote the adoption of new pest management practices.
Eligible applicants include colleges, universities, and research foundations maintained by eligible colleges or universities. The deadline for applications is April 25.