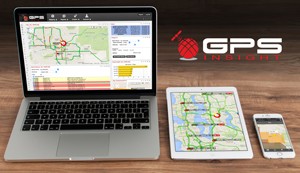 On Feb. 24, GPS Insight, a technology provider of GPS tracking and E-Log solutions for commercial and government fleets, won three awards at the 11th Annual Stevie Awards for Sales & Customer Service. The Scottsdale, Ariz.-based company won the People's Choice Stevie Award for Favorite Customer Service, Bronze for Customer Service Department of the Year, and Bronze for Font-Line Customer Service Team of the Year. It was the only telematics company to win an award.
The Stevie Awards for Sales & Customer Service are the world's top honors for customer service, contact center, business development and sales professionals. The Stevie Awards organizes several of the world's leading business awards programs, including the prestigious American Business Awards and International Business Awards.
More than 2,300 nominations from organizations of all sizes and in virtually every industry were evaluated in this year's competition, an increase of 10 percent over 2016. Finalists were determined by the average scores of 77 professionals worldwide, acting as preliminary judges.
"I am very thankful and proud of the impeccable customer service that each of our employees provide on our Technical Support and Account Management Teams," says Jake Stover, GPS Insight operations manager at GPS Insight. "Their hard work and dedication won GPS Insight these awards."
"The Stevie Awards for Sales & Customer Service continues to be among the most competitive and fastest-growing of our awards programs," said Michael Gallagher, founder and president of the Stevie Awards. "The growth of the program illustrates the importance of the functions highlighted – sales, business development and customer service – to successful enterprises of all types, and how integral recognition in these domains are to building and maintaining corporate reputations."