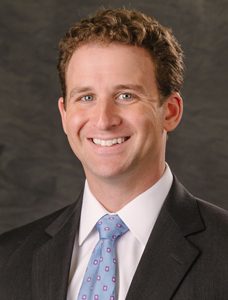 Trevor Knox, vice president of sales and marketing at Columbia, S.C.-based Terminix Service Inc., has been recognized by The State Newspaper as a "20 Under 40" difference maker in the South Carolina Midlands.
After joining the family's business 12 years ago, Knox first served as a keyman and then as branch manager before joining the marketing department, where he has led Terminix Service, into the top performer among all international Terminix franchises.
"It's humbling to be recognized with such a distinguished group of young professionals that make the Midlands a better place to live," says Knox. "This award is recognition of the influence of my family and friends who support me."
A graduate of University of South Carolina and Leadership South Carolina, Knox is also an active member of the Hammond School Alumni Council and the Darla Moore School of Business Young Alumni Board. He also serves a board member for Palmetto Place Children's Home and is a member of the United Way of the Midland's Young Leaders Society Steering Committee, where he previously served as secretary and resource development committee chair.