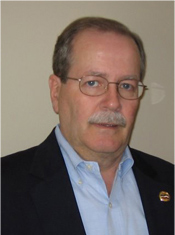 According to longtime industry researcher Gary Curl, founder and president of Specialty Consultants, Jacksonville, Fla., the U.S. structural pest control industry is comprised of an estimated 19,820 pest management firms. What follows is Specialty Consultants' industry snapshot, "A Strategic Analysis of the U.S. Structural Pest Control Industry."
Mild summer and winter weather, increased insect pest and rodent pressure, and expanded service offerings for public health pests like mosquitoes, appeared to aid the industry in 2016. The industry generated an estimated $8.175 billion in total service revenue in 2016, a 4.6 percent increase from the $7.815 billion measured in 2015.
Nationwide, service revenue derived from controlling bed bugs increased by 6.6 percent from the prior year, bringing total revenue earned to $611.2 million.
"We estimate 907,875 bed bug jobs were completed in the U.S. this past year. This is an 11.4 percent increase from the estimated 815,000 jobs completed in 2015," says Curl. "In the Midwest region, the percentage of annual revenue from controlling bed bugs edged out the percentage of revenue earned from controlling cockroaches, making this pest the second-highest revenue generator in the region."
Mosquito control services were among the fastest-growing pest segments in 2016. Service revenue, primarily from residential barrier treatments, increased 12.6 percent, to an estimated $157.7 million this past year. Service revenue from controlling rats and mice in commercial and residential accounts increased to more than $800 million.
Nationwide, respondents said that 68.3 percent of their post-construction termite jobs were completed primarily with liquid termiticides this past year. In the Southeast region, 75.7 percent of the respondents primarily relied on liquid termiticides. Overall, termite baits were primarily used on 31.7 percent of post-construction termite jobs.
In the Midwest, 41.5 percent of post-construction termite jobs were completed, primarily with termite baits. Pest management firms reported that 28.0 percent of all post-construction termite jobs were completed on structures where no termites were present at the time of treatment.
For the second year in a row, one in five (21.5 percent) respondents reported that "finding or keeping good employees" was the greatest challenge to their business. The second-greatest challenge was "gaining new customers" (14.6%). Despite the challenges, a majority of the respondents had a positive outlook for their business in 2017, with nearly 60 percent expecting their residential and commercial business to increase.
The 2016 season market report is the 17th edition of "A Strategic Analysis of the U.S. Structural Pest Control Industry." A total of 800 owners or managers of pest management companies were surveyed for this study. The market report forecasts pest control service and pesticide product category sales through 2021. The impact of the expanding service offerings like mosquito barrier treatments, industry consolidation, and pest management professionals' outlook for 2017 are just a few of the topics analyzed in this year's report.