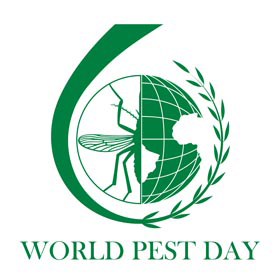 The National Pest Management Association (NPMA) is joining the Federation of Asian & Oceania Pest Managements Association (FAOPMA), the Chinese Pest Control Association and the Confederation of European Pest Management Associations (CEPA) to participate in the first-ever World Pest Day tomorrow, June 6.
Our European trade magazine colleagues over at Pest have a post explaining the event in more detail, including a video, here.
With #BedBugWeek already under way, we have something more to celebrate. Another round of cake for everyone! On a more serious note, we want to highlight any interesting marketing programs, events, promotions or other things you and your team might be doing to spread public awareness for the need of professional pest management. Drop me a line at hgooch@northcoastmedia.net with a description and/or a photo or two, and we'll try to include it in an upcoming issue of the magazine.
Go get 'em!