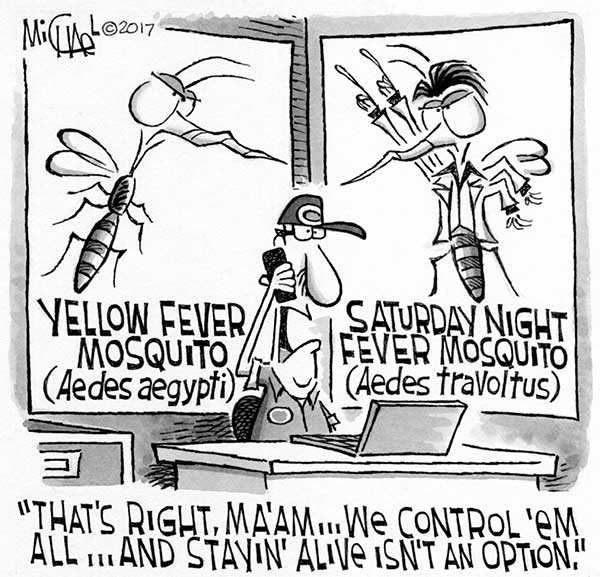 The maladies associated with mosquitoes — Zika, West Nile virus and other types of encephalitis, dengue, etc. — have brought this service segment to the forefront of the public. Pest management professionals (PMPs) responding to our 2017 Mosquito Management Survey say the increased public awareness has been a mixed blessing. While there's expanded interest in mosquito service, there's also the need to temper customer expectations about mosquito elimination. Read more about our Pest Management Professional (PMP) survey findings.
We round out our annual mosquito issue with industry insights from Gene White, BCE. Check out how the technical director of Rentokil Steritech uses modeling techniques to "predict the future" of providers offering mosquito service. His outlook shows a lucrative financial opportunity — if done right. We wholeheartedly agree.
Because this is our annual mosquito issue, it's worth noting the American Mosquito Control Association (AMCA) recently released "Best Practices for Mosquito Control 2017." The 59-page document details surveillance, mapping, action thresholds, treating, monitoring and community outreach. It's designed for mosquito control boards and private PMPs alike.
Editor Heather Gooch can be reached at hgooch@northcoastmedia.net or 330-321-9754.