The features found in GPS and routing hardware and software offer pest management professionals (PMPs) countless ways to boost productivity and lower costs.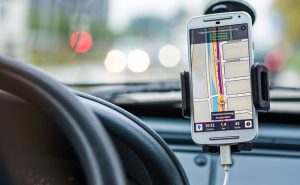 GPS solutions uses a global positioning system to track vehicle movement. GPS devices usually are installed under the vehicles' dashboards. Common features include the ability to:
Monitor driver behavior, including hard braking, acceleration, sharp turns and speeding.
Set vehicle maintenance schedules for oil changes and monitor fuel use.
Track a vehicle's location, including unauthorized use after hours.
Communicate with drivers in real time.
Report driver history.
Monitor ignition idle time.
Create custom maps and driving directions.
Record drive time and breaks.
Update maps.
Routing software lets PMPs automatically determine the roads their technicians travel. PMPs can convert addresses into map coordinates so they can easily schedule appointments in a way that eliminates unnecessary driving. Common features include the ability to:
Reroute drivers in case of detours, construction or accidents.
Estimate the time of arrival to service calls.
Plan the fastest route to a service call.
Add last-minute service calls for drivers who are available and closest to customers in need.
Typically, the software syncs with drivers' cell phones or tablets. Some effort is required upfront, as users must input customer and employee information into the system's database.