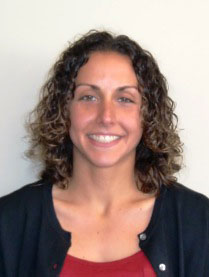 While Sprague Pest Solutions' primary business is pest management, it is also very much in the people business.
So much so that Leila Haas, director of human resources for the Tacoma, Wash.-based firm, was recently honored by Business Examiner in its "40 Under Forty" program, which recognizes outstanding business and community leaders under the age of 40 in the southern Puget Sound region.
According to Business Examiner, recipients represent "the diversity and excellence of the South Sound and includes those who have made great accomplishments and significant contributions to their businesses, industries and communities."
"I am honored to be named to this prestigious group since it aligns with Sprague's belief that you should always be looking to learn and gain knowledge to further your mission," says Haas.
Haas holds a master's degree in industrial and organizational psychology from Seattle Pacific University, and recently celebrated her fifth anniversary with Sprague.
Larry Treleven, vice president of Sprague Pest Solutions and a PMP Hall of Famer, says the company was proud to nominate Haas for this honor and was delighted she was selected.
"Leila's enthusiasm for her work is contagious within Sprague, and her efforts in employee recruiting, retention and development embody our philosophy of committing to growth through innovation," he adds.
"Sprague uses a grass-roots, strategic approach for employee recruitment and development, and we believe our brand speaks for itself," Haas says. "We want our employees to engage not only with clients but also within the communities we serve."
Haas says Sprague pairs its legacy as a multi-generation family-owned company with an aggressive, innovative approach to growth – a formula that benefits both clients and employees.
"We recognize people are our most valuable asset – plain and simple," she explains. "We stress innovation in our approach to pest management as well as in identifying and nurturing growth of talent inside and outside our walls. We want to be the best company we can be and not just in pest management."