Finding the funds for college is a challenge for many. Student loan debt in the United States has reached a whopping $1.4 trillion, reports Business Insider. If you find that figure alarming, consider lending a hand to college students pursuing a career in pest management.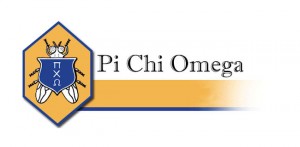 Pi Chi Omega, the international fraternity for pest management professionals (PMPs), offers two ways to help: get the word out about its scholarships and contribute to its scholarship funds.
Time is running out
College scholarships have been available through Pi Chi Omega since 1976. Since then, more than 100 students have shaved thousands of dollars off their college tuition bills. The deadline for this year's scholarships is approaching fast.
The deadline to submit a scholarship application is March 16, 2018. Current undergraduate or graduate full-time college students who are interested in urban or industrial pest management may apply. A list of eligibility requirements is available to interested students.
This year, $9,000 in scholarship money is available. Pi Chi Omega's executive staff is happy to help students through the application process. Students may call 540-376-3617 or send an email to office@pichiomega.org for assistance.
Help if you can
If you believe entomology or the pest management industry is a worthy career for students to pursue, consider contributing to Pi Chi Omega's scholarship fund.
For example, the organization launched a new scholarship to honor Alain VanRyckeghem, a Pi Chi Omega member who served as technical director for Westfiled, Ind.-based pest control company Insects Limited for more than 20 years. Insects Limited Founder and President Dave Mueller, BCE, says the company will match each dollar donated to this scholarship with two dollars.
VanRyckeghem was 55 years old when he died in November 2017 after a nine-month battle with brain cancer. The pheromone chemist was known as a world-class stored product entomologist. He shared his knowledge by giving educational presentations to local, national, and international groups. He also wrote for the Insects Limited company newsletter, as well as for trade magazines and scientific papers.
In addition, Pi Chi Omega announced a scholarship in honor of Dr. Austin Frishman, BCE-Emeritus, a longtime Pi Chi Omega member and Pest Management Professional Hall of Famer, Class of 2002.
Frishman studied at Purdue University, and in 1967 was named head of the structural pest control curriculum at the State University of New York in Farmingdale. He stayed at Farmingdale until 1979, and then left to devote more time to his business, which did sanitation inspections at commercial and institutional sites. Although he sold his business years ago, he remains a consultant, teacher, researcher, writer and speaker on pest management-related topics.
To contribute to Pi Chi Omega's scholarships, please contact office@pichiomega.org or call 540-376-3617.
Share the news
Pi Chi Omega gives away four scholarships every year. Many scholarship winners become lifelong members. Please consider sharing this article with students you know are pursing a pest management career.
The fraternity, which was founded at Purdue University in 1950 by six of Dr. John V. Osmun students, boasts nearly 450 members representing 38 states and five countries. Members include entomologists, vertebrate pest specialists, corporate technical directors, equipment and pesticide product specialists, company owners and managers, sanitarians, business and marketing specialists, consultants, researchers, and journalists and publishers.
Its mission is to connect and enrich the urban pest management community. It envisions a collaborative environment in which technical knowledge is shared by engaged members, elevating the professionalism of the urban pest management community. For additional information or to learn how to become a member, contact Pi Chi Omega President Dale Baker at db@jteaton.com.