In February, Amazon agreed to pay $1.2 million in administrative penalties to the U.S. Environmental Protection Agency (EPA) to settle a case involving online sales, and the distribution of, imported pesticides not registered for sale in the United States. The landmark settlement involved nearly 4,000 alleged violations of the Federal Insecticide, Fungicide, and Rodenticide Act (FIFRA). Our March cover story delves into this topic in-depth, but what follows is how three associations serving the professional pest management industry weigh in on the Amazon-EPA FIFRA settlement.
NPMA
The National Pest Management Association (NPMA) was established 85 years ago to support the professional pest management industry's commitment to the protection of public health, food and property.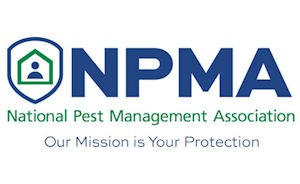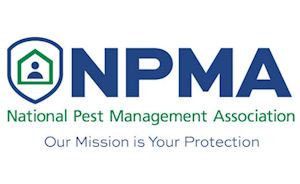 Although NPMA does not track FIFRA violations, it does encourage members to always comply with applicable state and federal laws and regulations regarding pesticide sales and application, says Dr. Jim Fredericks, NPMA's vice president of technical and regulatory affairs, and PMP's Callback Cures columnist. Sometimes, the organization itself takes action.
"In the rare event that the NPMA receives concerns or complaints, we direct members to their state lead agencies that regulate the sale and use of pesticides," Dr. Fredericks says. "The NPMA does occasionally make reports to the Federal Trade Commission regarding false claims or misleading advertising with regard to pest management devices or other products."
Dr. Fredericks says online sales of pesticides has given rise to problems ranging from Restricted Use Pesticides (RUPs) — such as second-generation rodenticides being sold illegally to homeowners in California when they are registered for use only by certified applicators — to products that are registered for sale in multi-packs being opened, separated and sold individually, which compromises the integrity of the labeling and packing.
The NPMA advocates that all pesticides sold over the internet be held to the same legal standards for selling and distributing, so we can better ensure that all of the products — and their labeling, packaging and branding — meet FIFRA regulations.
The NPMA is working with its members to develop a regulatory reform strategy, Dr. Fredericks says. In 2017, NPMA convened a group of pest management professionals (PMPs) and registrant representatives to work together on issues that affect the products PMPs use to control pests. The issues the group identified that need to be addressed as part of the NPMA's regulatory reform strategy include:
Encouraging the development of baseline requirements for FIFRA 25(b)-exempt minimum-risk pesticides.
Modernizing and simplifying product labels and making them more consistent.
Encouraging enhanced efficiency of the product registration and registration review processes.
Encouraging the use of real-world data assumptions when evaluating risks for structural pest control products.
"The NPMA is encouraging the EPA to improve pesticide sales regulations and more-consistent enforcement, which could directly impact online sales," Dr. Fredericks concludes.
RISE
RISE (Responsible Industry for a Sound Environment) is the national trade association representing manufacturers,
formulators, distributors and others who work with specialty pesticides. RISE President Aaron Hobbs says the pest management industry supports aggressive enforcement targeting all illegal pesticide sales and use, and praises the robust and effective enforcement of pesticide regulations provided by the EPA and state lead agencies.
"Everyone associated with registered pesticide products — from manufacturers, to retailers, to associations, to licensed applicators, to consumers — must be an active partner in knowing about and supporting enforcement of state and federal pesticide laws," Hobbs says. "We believe the systems in place are working well, whether a violation is administrative or involves the sale or use of illegal products."
UPFDA
The United Producers, Formulators & Distributors Association (UPFDA) is comprised of member companies that supply pesticides and other products to PMPs.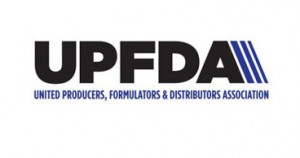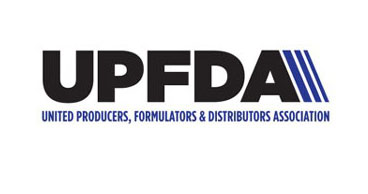 "We are a professional applicator industry that meets the highest standards and constantly improves the treatment methods and strategies to address pest problems," says UPFDA past president Tommy Reeves, VP of Oldham Chemicals Co., based in Memphis, Tenn.
"UPFDA's members have a duty to protect the public, environment and society as a whole," Reeves concludes. "It's a business expectation that should be honored on a daily basis."