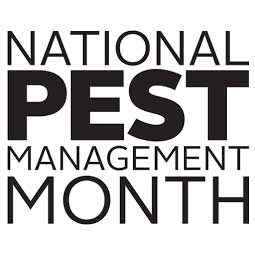 The Professional Pest Management Alliance (PPMA), which serves as the consumer marketing and public outreach arm of the National Pest Management Association (NPMA), is working to spread awareness about the importance of partnering with a licensed pest management professional during National Pest Management Month in April. For more than 40 years, this annual designation has acknowledged the pest management industry's ongoing commitment to the protection of health, food and property from common pest threats.
The PPMA will spend the month educating consumers about the essential role pest professionals play in protecting the quality of life here in the U.S. while also promoting the importance of proactively protecting homes from pests all year long.
"Pest control professionals don't just get rid of pests, they work to keep us safe from all the potential health and property risks that pests bring along with them. Informing the public about these threats is critical and it shows the real value pest control services provide well beyond just removing an infestation," says Cindy Mannes, executive director of PPMA. "PPMA works to share these important messages with consumer audiences all year long, but we also hold this observance every April to urge the industry to join the conversation and to participate in this special awareness initiative."
National Pest Management Month is recognized by Chase's Calendar of Events, and PPMA has some exciting things planned.
"We are dedicating our media relations and social media campaigns to the topic throughout the entire month and we're rejoining our good friend, home improvement expert Bob Vila, for a satellite media tour on April 3," says Mannes. "Mr. Vila will share his own tips for pest-proofing homes this spring and will communicate the importance of working with a licensed pest control professional."
Industry members can join in the month-long celebration by devoting their social media pages to National Pest Management Month and using the hashtag #NPMM in all posts and interactions on social properties including Facebook and Twitter. PPMA is also offering an exclusive toolkit for Mainframe subscribers to utilize as a resource during their own publicity efforts. The toolkit is available for download on PPMAMainframe.org and contains a customizable press release, suggested social media content, and other materials to help companies communicate to their customers about National Pest Management Month.