Walking into the kitchen one day, a homeowner notices a few ants. They call you, the pest professional, to treat the home. But what if it's a vacation home that the homeowner only visits on the weekends, during a certain season? Who will notice the first signs of an insect infestation? And what if there are frequent renters? Who will notice if one leaves behind unwelcome ants, rodents or bed bugs?
Frequently inspecting for insects is a vital part of maintaining a vacation home.
Insect inspection is vital
According to the U.S. Census Bureau, more than 50 percent of homes along the New Jersey shoreline are vacation homes. Here, people retreat to the ocean to relax and enjoy the beautiful views. However, the New Jersey shore is not known for being a year-round vacation destination. Fall, winter and spring months bring only periodic visitors who need a break from the frenetic pace of nearby cities. The lack of traffic in and out of vacation homes makes them prime infestation spots for opportunistic insects.
You know what they say about an ounce of prevention…
Like most things in life, an ounce of prevention is worth a pound of cure. Inspecting vacation homes at least once during the fall months and again in the spring, can prevent many insect problems. As a qualified expert, you can identify potential entry points for insects and rodents and seal them off before a problem arises. Locate nests, colonies, mounds or dens on the property, and relocate or eradicate ants, cockroaches, termites, mice, rats or other problem insects or rodents.
Once inside, inspect the attic for any signs of rodent or insect activity. Examine windows and doors for evidence of damage from insects, including carpenter ants or termites. Any problems that are identified during your inspection can be addressed before the vacation home is occupied during the busy summer months.
Should you find something…
Even if a home is inspected regularly, there is the risk of having an infestation pop up. Visitors from other places bring luggage, which can also introduce bed bugs, insect eggs and larvae into a vacation home. That is why it is so important to establish a relationship with clients as a trusted professional who will treat vacation homes for pests and even other problems (plumbing leaks, for example) that may go unnoticed for weeks or months at a time.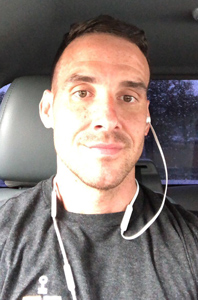 It is important to be a company that offers a periodic visit on both the inside and outside of vacation homes. Since vacation homes do not have the benefit of full-time residents, they require a little more vigilance on the part of qualified professionals.
Read more: Why you should be marketing to vacation homeowners
The author, John Desider, is founder and CEO of Pride Pest Service, Oceanport, N.J. pridepestservice.com