We recently highlighted the the profitability of offering bed bug services. As part of our 85th anniversary year, we are highlighting coverage which you can read here of when we reported in 2005 that servicing for bed bugs was a "hidden profit." Oh, how times have changed!
Bed bugs have been on our magazine's radar since its founding in 1933 as Exterminators Log, this 2005 cover story marked a turning point for our coverage. We realized it was a formidable market segment and one that we have since talked about in almost every issue. 
Click here to view a PDF of the report published in 2005.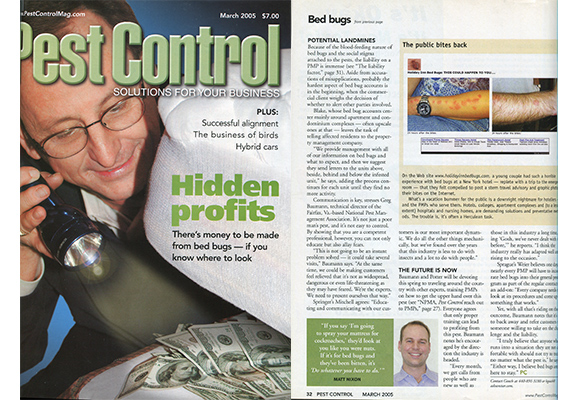 Danielle Pesta is the digital editor for
PMP
magazine and its parent company, North Coast Media. She can be reached at
dpesta@northcoastmedia.net
or 216-363-7928.