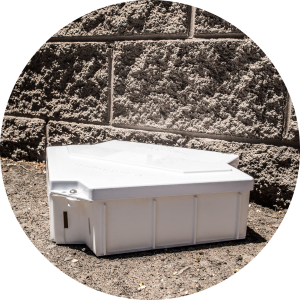 SenesTech, a Flagstaff, Ariz.-based developer of proprietary technologies for managing animal pest populations through fertility control, has presented the first phase of data on the use of ContraPest for the control of rats in an outdoor setting, specifically the control of wild rats that prey upon native birds and plants in a native forest. The data continues to confirm previous observations of ContraPest in all other settings tested.
Tyler Bogardus, principal investigator from the Oahu Army Natural Resource Program (OANRP), hosted by the Pacific International Center for High Technology Research, presented Phase One data on July 26, at the 25th annual Hawaii Conservation Conference. The year-long trial assessed the effectiveness of ContraPest in the Waianae Mountains, Oahu. The goal of the study, under the EUP, was to determine whether ContraPest could be deployed effectively to reduce populations of Rattus spp. in a forest setting.
"Our maxim is, 'If rats eat ContraPest, they don't reproduce. If rats do not reproduce, the population decreases,'" says Brandy Pyzyna, SenesTech's VP of scientific operations. "We have proven this time and time again in the laboratory and in the wild, and this study reinforces that even under circumstances with other attractive sources of food, rats are definitively consuming ContraPest. These data further validate and confirm our previous experiences. With the terrain, the abundance of food and water sources, and the level of infestation seen in this study area (for which we have almost 10 years of data) this is a very validating and promising result."
Data for the first phase of this ongoing study was presented with a number of key observations reported:
Palatability. ContraPest's sweet taste and fatty content drove growing consumption throughout the trial, even while popular competitive food sources such as strawberry guava were in season.
Stability. ContraPest did not attract insects or slugs under the challenging conditions of the study.
Non-Targets. No adverse reactions to other wildlife or plants were observed.
"This has been the first demonstration of ContraPest use in a full outdoor environment," says Dr. Lorretta Mayer, Chair, CEO and co-founder of SenesTech. "Based on the preliminary results of this study, we will now, with confidence, pursue full outdoor use label requirements for ContraPest, in an effort to provide a viable solution to address the rodent devastation to our island communities. While here at the conference, we have been contacted by several groups and individuals searching for a better rodent control method in these fragile island communities here in the United States and Globally.  We have committed to move as quickly as possible to meet their demand and have follow up discussions in California and Hawaii in coming weeks. Hawaii pest management professionals, as well as our distributors are joining us to meet this environmental demand, and have participated in our training and product knowledge programs last week. We are excited to update our island conservation stakeholders on our progress in this study and provide technical support on deployment under our current label."
The study is being conducted by the Pacific International Center for High Technology Research in support of the U.S. Army's Natural Resource Program on O'ahu and its endangered species protection efforts. Final data collection is underway through August 2018.