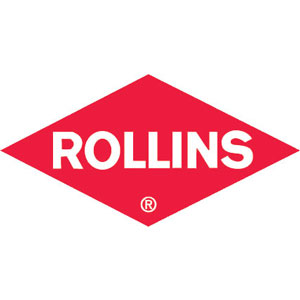 Rollins Inc. was named a top workplace in Atlanta, Ga., by The Atlanta Journal-Constitution. This is the third consecutive year Rollins received the Top Workplaces Award. The company ranked 16th in the large business category.
The Top Workplaces list recognizes 150 small, midsize and large companies in Atlanta and is based solely on employee feedback gathered through a third-party survey administered by research partner Energage LLC, a provider of technology-based employee engagement tools. More than 4,300 metro Atlanta companies were nominated or asked to participate in the program, and 80,033 employees were surveyed about their workplace experiences.
Rollins has around 550 employees at its three corporate locations in Atlanta. Employees who responded to the survey answered questions about leadership alignment, business execution and connection with fellow employees. Rollins' Atlanta-based employees support Orkin and 14 other pest control companies across the United States and worldwide. Rollins has about 14,000 employees globally.
"It is an honor for us to receive this award for the third consecutive year," says John Wilson, president and COO of Rollins. "We strive each and every day to ensure our employees are taken care of and have the support they need. In turn, this helps us fulfill our mission of being the best customer service company in the world. Engaged employees help make happy customers, and we're proud of the work our employees do to help us better serve our customers."
Northwest Exterminating, a Rollins Inc. company based in Marietta, Ga., also received honors for the eighth time. This year, it ranked 20th on the list of midsize companies.
Jerry Gahlhoff, president of Rollins Specialty Brands and VP of human resources adds, "This award helps us recognize our employees for all they do to help build such a great workplace culture. It also reminds us there's always room for improvement, and we will continue to strive for better each and every day across all our brands. We hope to be on this list for many years to come."