Safer Home Services partners with ServiceTitan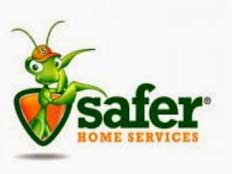 Safer Home Services formed a partnership with ServiceTitan, a cloud-based software platform for home service businesses. Safer Home Services is ServiceTitan's first partner in the pest and termite industry.
ServiceTitan provides business management software for residential HVAC, plumbing and electrical companies and will provide Safer Home Services an end-to-end solution for customer relationship management, scheduling, intelligent dispatch, mobile invoicing, payments, inventory, marketing automation and real-time custom reporting of company, branch and technician performance.
"We're excited to welcome Safer Home Services to ServiceTitan and provide a full operating system for the team to be efficient and successful," ServiceTitan VP of Operations and New Markets Connor Theilmann said in a press release. "We look forward to working closely with Safer Home Services as we revolutionize how technicians and thousands of others in trades run their businesses."
Jim Swayne, president and CEO of Safer Home Services, discovered ServiceTitan while visiting a local HVAC contracting business to buy some office furniture to accommodate Safer's growing staff.
The HVAC contracting company's conversion to ServiceTitan allowed it to eliminate most customer-related paperwork and duplicate data entry so that several of its team members were able to be redeployed into sales and service positions out in the field.
After some preliminary research, the Safer Home Services team began a dialogue with ServiceTitan in September 2018. At the time, ServiceTitan did not serve the pest management industry.
Co-founded in 2015 by PMP Hall of Famer Chuck Steinmetz and Dr. Phil Nichols, Safer Home Services has locations in Clearwater and Ellenton, Fla., and Tyrone, Ga.