We spoke with industry suppliers to take the pulse of what is available — and soon to be available — to pest management professionals (PMPs) for termite control and pretreatments. Read on for their insights and announcements. We also want to know what termite-related strategies you're using, and what you're hoping to implement in the near future. Drop us a line at pmpeditor@northcoastmedia.net.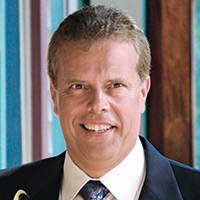 AMVAC Environmental Products
Dr. Charles Silcox, Product Development Manager
RECENT INNOVATION: Our Navigator SC termiticide/insecticide continues to provide effective, reliable, pre- and post-construction termite control for PMPs. It's not only effective against a variety of subterranean termites, but it also protects structures against future infestations. After termites pass through an area treated with Navigator SC, they transfer the non-repellent active ingredient (AI), fipronil, back to the nest. We believe fipronil truly is a state-of-the-art ingredient that provides fast-acting colony destabilization. And, because Navigator SC also serves as an insecticide, it also protects against other perimeter pests and occasional invaders, including ants.
When using Navigator SC for termite control in an existing structure, check the area to be treated — and areas immediately adjacent to the structure — for visible and accessible cracks and holes to prevent any leaks or significant exposure to occupants. After application, PMPs are required to check for leaks. People and pets present or residing in the structure should be evacuated if there are any signs of leakage. As always, we recommend reading the product's label for full disclosure and application rates and instructions.
PREDICTIONS: We believe PMPs most likely will see additional niche products intended for termite control in specific structures, and areas within those structures.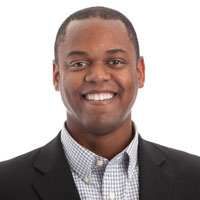 BASF
Charles Phillips, Product Marketing Manager
RECENT INNOVATION: Termidor HP II was launched last year as a premier solution for termite treatments. It combines the AI fipronil with the advancements of hydraulic trenching technology in a high-precision injection system. With these advancements, PMPs are able to complete more jobs in less time — with less disruption to the homeowner's landscaping. This technology can go anywhere a technician previously would have manually trenched. With the use of more than 4,000 pounds of pressure, the exact amount of Termidor is placed in the heavy traffic zone of termite activity — 12 to 14 inches in the ground. In addition to these benefits, PMPs can use a data tracker that provides them the exact amount of linear feet covered and product in the ground.
PREDICTIONS: We believe the future of termite control will involve advancements of mobile technology, and real-time updates and insights of termite activity. PMPs will continue to provide their amazing service to residential and commercial customers with ever-more effective and efficient solutions.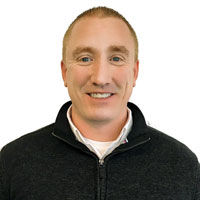 Corteva Agriscience
Nick Browne, Category Lead for the Sentricon System
RECENT INNOVATION: AG FlexPack termite bait is the newest component of the Sentricon system, taking advantage of subterranean termite infestations when they are detected above-ground. Designed to be used in conjunction with in-ground Sentricon stations, Recruit AG uses the chitin synthesis inhibitor (CSI) noviflumuron as its AI, but in a special briquetted fines formulation. Above-ground stations can initiate immediate feeding to start the colony elimination process. Labeled for use in food manufacturing, preparation and foodservice areas, Recruit AG is moldable to allow installation around pipes, in corners, over baseboards or trim, or in any tight or angled location. On flat surfaces, it also can be used with a protective plastic case.
NEW LAUNCHES: University of Florida researchers discovered that subterranean termites have a strong urge to return to their central nest when it's time to molt. The noviflumuron in Sentricon specifically works by killing the CSI-baited termites during their molting process. That research provided additional insight as to how and why noviflumuron eliminates the termite queen and her colony, and we are looking into how these findings can be used to improve the Sentricon system.
PREDICTIONS: We are working to improve the connections among termite control technology, service programs and consumer education. The PMP toolbox is shifting away from simply stopping pests to preventing damage to property and threats to health.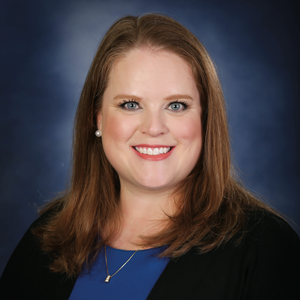 Control Solutions Inc.
Dr. Janis Reed, BCE, Technical Services Manager, Product Development Team
RECENT INNOVATION: Control Solutions Inc.'s (CSI's) new Fuse Termiticide/Insecticide features Combination Chemistry — providing two non-repellent AIs with two different modes of action in one flexible, effective product. Fuse contains the same full rates of imidacloprid as traditional imidacloprid-based liquid termiticides for long-term structural termite protection, plus it offers fipronil for rapid knockdown and control. Fuse can be used in post-construction infestations, pretreatments, and exterior perimeter/interior spot treatments. In addition, the product is labeled for perimeter pest control of ants and occasional invaders.
NEW LAUNCHES: CSI is constantly looking at novel, unusual and innovative ways to manage pests. Termite management is no different. With our newly installed aerosol plant, we are looking at new ready-to-use spot treatment solutions available in an aerosol can.
PREDICTIONS: As regulations and restrictions continue to evolve and change, PMPs will need to become more vigilant in knowing and understanding the termite products and tools they choose to use. Label comprehension and adherence to the restrictions will become of paramount importance. We don't foresee the industry losing many AIs, but the use of them might become more limited.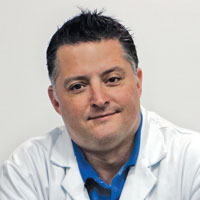 Nisus Corp.
Dr. Reid Ipser, Technical Services Director
RECENT INNOVATION: During new construction, when all wood is accessible, PMPs have an opportunity to protect a structure against multiple pests by using a two-product treatment approach: Bora-Care and Bora-Care with Mold-Care. This solution addresses not only subterranean termites, but also drywood termites, Formosan termites, wood-boring beetles, carpenter ants and decay fungi for the entire structure.
When used together, Bora-Care and Bora-Care with Mold-Care create an effective residual solution to insects and decay fungi for an entire structure. First, a 2-foot band treatment with a Bora-Care 1:1 solution protects against both wood-decay fungi and subterranean termites. Then a whole-house treatment using a 5:1 solution of Bora-Care with Mold-Care applied to all structural wood protects the entire structure against Formosan and drywood termites, carpenter ants and wood-boring beetles, as well as wood-decay fungi and mold. Both Bora-Care and Bora-Care with Mold-Care diffuse into the wood and remain in the wood, delivering long-term residual protection. Nisus even backs up the treatment with a New-Construction 30-Year Damage Repair Warranty to the pest control company, if the company registers the home online and inspects it annually.
PREDICTIONS: Just as heat losses are determined by pinpointing specific areas, termite tools will focus on local areas. This does not mean that whole-structure treatments will be outdated; rather, they will ensure that specific critical areas will be addressed. Critical areas will have specialized treatment. In addition, the industry will see better educational offerings for technicians to understand termite biology — and more importantly, construction technologies. Developing a toolbox with surgical evaluations, critical treatment and updated training will shape the toolbox of the future.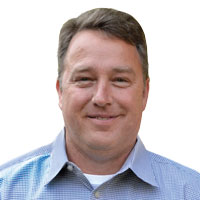 Syngenta
Dr. Chris Keefer, Technical Services Manager, Professional Pest Management
RECENT INNOVATION: Effective at controlling subterranean and drywood termites, Altriset termiticide stops termite feeding within hours of contact. Its non-repellent AI, chlorantraniliprole, passes from donor to recipient termites through grooming, food-sharing and physical contact; an aggregation effect enhances the spread of the AI within the colony for more thorough control. The chemical class of Altriset (anthranilic diamide) has a minimal effect on non-target organisms like earthworms, bees, predatory ladybug larvae and predatory mites, which are all considered beneficial arthropods. Research has shown that chlorantraniliprole does not become concentrated inside organisms, and has negligible risks to fish and algae.
NEW LAUNCHES: A new Syngenta termite solution is coming soon, which will be labeled for drywood termites and contain a section on its label about foaming applications. The product is effective against species in the Coptotermes, Heterotermes, Reticulitermes and Zootermopsis genera. It also contains MetaActive technology, which only causes harmful effects once broken down physiologically by a termite. Non-target organisms do not produce the enzymes required to break down the AI to its secondary stage and thus, are not negatively affected.
PREDICTIONS: With global shifts taking place environmentally, toxicologically and politically, change is certainly coming. PMPs' termite control toolbox likely will change in the future as regulations and restrictive parameters on termiticide labels become a possibility. We believe more emphasis will be put on control techniques like building materials, mechanical control, prevention, spot treatments, application methods and equipment, which will reduce the volume of AIs applied to protect a structure from termites.