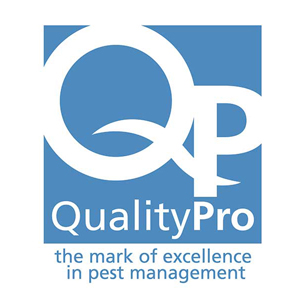 The National Pest Management Association (NPMA) congratulates the following companies for earning QualityPro accreditation in recent months:
Boundary Exterminare Corp., Massapequa, N.Y. (also offering GreenPro certified service)
Brothers Exterminating LLC, Woodbury, N.J. (also offering GreenPro and QualityPro Schools certified service)
Bust-A-Bug LLC, Virginia Beach, Va.
Creepy Crawly Pest Control, Tempe, Ariz. (also offering GreenPro)
Critter Getters Inc., Fruitland, Md.
Pestmaster Service, Lanham, Md.
Pest Solutions Inc., Thornburg, Va.
Planet Orange, San Jose, Calif.
In addition, Bug Man Exterminating Inc. of Roanoke, Va., earned the QualityPro Food Safety certification.
QualityPro is administered by the Foundation for Professional Pest Management, an independent organization that has developed good business practices and standards since 2004. QualityPro sets the standards of excellence for professional pest management companies and their employees through education, training and certification. Over 500 companies in the pest management industry have been certified in the United States and Canada.
QualityPro Schools and QualityPro Food Safety are additional certifications available to pest management companies that are QualityPro accredited. Through additional testing and training, companies can show their commitment to service in schools and educational facilities, as well as in food plants and processing facilities, where special knowledge of the environment is required.
The GreenPro program recognizes QualityPro certified pest management companies that have proven their commitment to offering reduced risk, comprehensive, and effective pest control services. Less than 1 percent of companies in the United States earn the accreditation. The program standards are developed, reviewed and governed by an independent advisory committee comprised of environmental advocacy groups, state and federal government representatives, education experts and pest professionals.