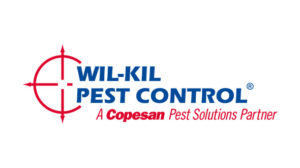 Wil-Kil Pest Control, a pest management provider in the upper Midwest and a Copesan Pest Solutions Partner, earned Copesan's 2018 Quality Partner of the Year distinction in the large category.
This is the fourth consecutive year Wil-Kil Pest Control has received this award.
"It is an honor to be named Copesan's 2018 Quality Partner of the Year in the large category for four years running," says J. Kevin Jeffrey, general manager of Wil-Kil Pest Control. "We could not earn this recognition without the outstanding efforts of our technicians and industry experts who work tirelessly to provide the highest quality pest management service to their customers every day."
Copesan's Quality Partner of the Year is awarded to Copesan partners that have the highest levels of consistent quality in their divisions, including service delivery, net promoter score, audits and action plan follow-through, as well as adherence to specific client protocols. Copesan recognized Wil-Kil Pest Control at its annual awards banquet held on Feb. 19, 2018, in Florida.
Wil-Kil Pest Control is part of the Copesan network, an alliance of pest management companies united to provide quality pest solutions to commercial businesses throughout North America.
Wil-Kil Pest Control, founded in 1924, is a regional pest management company providing pest management services to residential and commercial properties throughout the Upper Midwest – including Wisconsin; Minnesota; the Upper Peninsula of Michigan; parts of Iowa; Chicago, Ill.; and Northern Illinois. Wil-Kil is an operating division of Copesan Services Inc., with offices located in Sun Prairie, Menomonee Falls, Chippewa Falls and Appleton, Wis.