UPMA reaches one-year milestone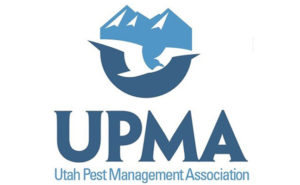 The Utah Pest Management Association (UPMA), founded in March 2018, celebrated its one-year anniversary. Since its founding, the UPMA hosted two conferences: an inaugural conference in the fall of 2018 and a spring conference in Lindon, Utah.
These conferences drew nearly 300 attendees and exhibitors from across Utah. Attendees were offered the opportunity to earn continuing education units (CEUs) in Utah and neighboring states through professionally led education and management sessions. These sessions encompassed a variety of topics, from accounting practices for managers and owners to proper pest identification for technicians.
"The programming provided by UPMA is really next-level," says Andrew Richardson, owner of one of Utah's largest pest control companies, Edge, and president of UPMA, in a press release. "PCOs [pest control operators], business owners [and] managers can't get the kind of quality education that UPMA offers anywhere else. UPMA conferences are unmatched by the community experience — you take away so much more than just CEUs."
The UPMA, a non-profit organization of pest control company members operating in Utah, supports the pest management industry's commitment to the protection of public health, food and property. This commitment is reflected both in the continuing education of pest management professionals (PMPs) and the dissemination of timely information to homeowners and businesses.
As part of the state association's mission, UPMA provides local and regional PMPs with the tools needed to effectively grow their business, comply with state and federal regulations, and keep up-to-date with the latest integrated pest management practices. The association's public policy advocacy ensures that state and federal legislators understand the concerns and issues for Utah's PMPs.