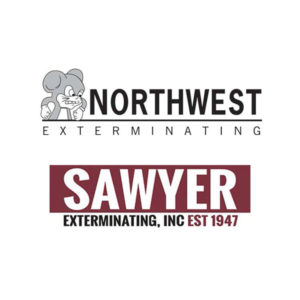 Northwest Exterminating acquired Sawyer Exterminating Inc. of Burlington, N.C. Based in Marietta, Ga., Northwest is a Rollins Inc. brand.
Founded in 1947, Sawyer has a long-standing reputation in North Carolina for excellent customer service, says Northwest. The acquisition will allow Northwest to expand its footprint in the North Carolina area and will allow Sawyer Exterminating to continue to grow and serve the community.
Northwest's operations encompass more than 25 service centers across four states. The addition of Sawyer Exterminating will be Northwest's first segue into the North Carolina market.
With Sawyer part of the team, Northwest hopes to expand more eco- and family-friendly services to customers in the area.
"We are excited to welcome the Sawyer team into the Northwest family. Their dedication to service and honesty is something that Northwest also strives for with each customer," says Stanford Phillips, co-president of Northwest, in a press release. "We are grateful Sawyer Exterminating has chosen to trust Northwest to move forward and grow within the community."
Sawyer Exterminating will maintain its name, and the Sawyer team will continue to serve the Burlington area.
Northwest Exterminating was founded in 1951 by L.A. and Emma Lene Phillips and is now in its third generation of family leadership. The company focuses on providing "green" solutions for pests, termites, lawns, mosquitoes, wildlife and insulation. Northwest Exterminating employs more than 600.
Established in 1947, Sawyer Exterminating provides termite, mosquito, bed beg and wildlife control, among other pest management services and moisture control offerings.