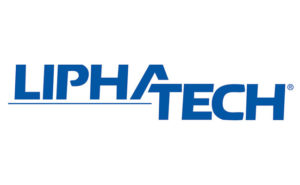 Liphatech Inc. earned a Top Workplace designation, sponsored by the Milwaukee (Wis.) Journal Sentinel.
The designation is determined based on confidential surveys completed by the company's employees. According to a Journal Sentinel article explaining the mechanics behind the survey, in which 228 metropolitan Milwaukee organizations employing a combined 102,325 employees participated, winners were determined by rating seven areas, specifically:
Alignment — where the company is headed, its values, cooperation
Connection — employees feel appreciated, their work is meaningful
Effectiveness — doing things efficiently and well, sharing different viewpoints, encouraging new ideas
My manager — cares about concerns, helps employees develop
Engagement — motivation, retention and recruiting
Leadership — confidence in company leaders
The basics — pay, benefits, flexibility, training, expectations
"Employees consistently rate issues of 'Connection' and 'Alignment' most important to them, while statements related to pay and benefits rate less important," the article explains, noting that "Of those employees who received questionnaires, 49,235 responded, either on paper or online. For this year's winners list, 150 employers earned recognition as Top Workplaces based on the employee feedback."
"We think our employees are Liphatech's greatest asset. On top of the important work they do for rodent control, our employees have taken the time to share candid feedback about their experience working at Liphatech, earning a score that allowed us to capture this designation," says Liphatech CEO Manny Martinez. "We've got a great, energetic team serving the industry."
Headquartered in Milwaukee, Liphatech is a researcher, manufacturer and distributor of pest control brands, including FirstStrike, Resolv, TakeDown, Generation, BlueMax, Maki and Aegis line of bait stations. The company offers structural pest control services for commercial and residential customers, rodent control for animal health markets, as well as pest control for the agricultural and field orchard markets.