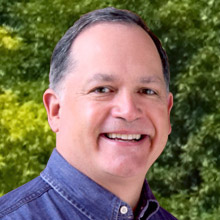 Bill Nunan joins Real Green Systems as president. He succeeds the retiring president and COO Don Brown, who will continue to serve on Real Green's board of directors and as an advisor to the business.
Nunan spent the majority of his career leading vertical enterprise software companies in the automotive, airline, property management and telecommunications spaces.
"My true passion is designing and building innovative solutions that help customers grow and improve operations. My vision for Real Green moving forward is simple: preserve the customer-centric culture, continue to build and deliver great products and services for our target markets and grow the business by delivering exceptional value. I'm excited to be back in Michigan at a company that is so well respected in the industry and with so much potential for growth. I look forward to being part of the Real Green family for years to come," Bill Nunan says of his new assignment.
"We are fortunate to have someone of Bill's caliber and experience step in and lead Real Green," says Joe Kucik, Real Green founder and CEO. "Bill is the perfect person to lead Real Green and execute our strategy moving forward. He is a technology visionary with a proven track record in execution. He is a strong leader who is customer focused. Bill has a solid understanding of the technology industry, marketing and sales. He is passionate about mentoring individuals and teams, all of which make him an ideal fit for the Real Green Systems culture."
"Bill's appointment as the new president is a clear reflection of Real Green's continued mission of delivering cutting-edge, best-in-class software and services for the management and growth of lawn care and pest control businesses. He shares my commitment to Real Green's culture, customers and staff and will be instrumental in leading Real Green into an exciting new phase of long-term growth and maturity," says Brown.
Real Green Systems provides software solutions for a number of service industries, including lawn care and pest management. Among its offerings to the pest management industry is the Service Assistant field service management software.