We spoke with industry suppliers to take the pulse of what is available — and soon to be available — to pest management professionals (PMPs) for bed bug management. Read on for their insights and announcements. We also want to know what bed bug service strategies you're implementing, and what you're hoping to add in the near future. Drop us a line at pmpeditor@northcoastmedia.net.
ALLERGY TECHNOLOGIES
Joseph Latino, President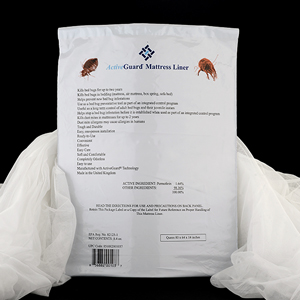 RECENT INNOVATION: Allergy Technologies is the manufacturer of ActiveGuard Mattress Liners, which kill bed bugs. Easily installed on mattresses or box springs, these liners offer two-year continual prevention and control against any adult bed bugs, nymphs or eggs. ActiveGuard is registered by the U.S. Environmental Protection Agency (EPA) for sale nationwide, and has no cautionary signal words or use restrictions on its label. After short exposure to ActiveGuard of only 10 minutes, bed bugs — regardless of resistance level — begin to show significant reductions in feeding (biting) and a dramatic inability to lay eggs. This results in discontinuation of population growth, thereby halting progression of an incident to an infestation.
PREDICTIONS: Prevention! Prevention! Prevention! While the introduction of a few bed bugs cannot be averted, prevention of infestations can be achieved. The November 2018 Global Bed Bug Summit evidenced a sea change from traditional reactive treatment to proactive preventive strategies in addressing bed bug infestations. Under the umbrella of integrated pest management, heightened attention to detailed education and inspection, the judicious application of field-proven, environmentally low-impact, long-residual products (such as ActiveGuard), and the selective use of monitors/barrier devices, represent an effective preventive strategy for hospitality, assisted living, dormitories and multi-occupant dwellings. Several major service providers have already embraced prevention as the preferred bed bug control strategy. Adoption of effective prevention will cause the frequency of bed bug infestations — and ultimately, introductions — to decline. Firms that adopt preventive strategies as core service elements will experience enormous growth, as the bed bug landscape transitions away from reactive treatment.
BASF
Dr. Jason Meyers, Technical Services Representative

RECENT INNOVATION: BASF Pest Control offers several bed bug control products for pest management professionals (PMPs). If you need to repel them from an area, we have uncapped pyrethroids like PT Fendona Pressurized Insecticide (pictured). Our "bread and butter" is specializing in non-repellent products like the Alpine and Phantom lines, so you don't chase bed bugs into other areas or rooms. Our aerosolized versions of non-repellent products — like PT Alpine Pressurized Insecticide or PT Phantom II Pressurized Insecticide — enable even distribution of the active ingredient while allowing for greater bioavailability. Saving on just a few of your callbacks can more than make up for any price differences in non-repellent products. Our pipeline for new products is rich, and you can expect more innovation that will help you reduce callbacks and create recurring revenue.
PREDICTIONS: The future of bed bug control will continue to rise steadily, and the need for customers to have preventive measures taken will increase even more significantly than it has in recent years. We have seen some very interesting changes in the bed bug market from a nationwide consumer perspective that tolerate fewer and fewer bed bugs. These changes will invariably lead to pressure on our industry to produce products and management regimes that create high-quality residual — not just on one surface in a lab, but on multiple surfaces tested in real-world conditions.
BAYER
Joe Barile, BCE, Technical Service Lead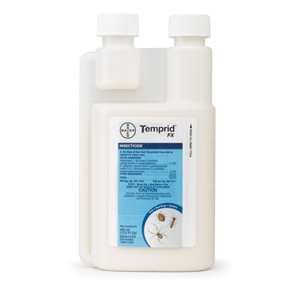 RECENT INNOVATION: For notoriously hard-to-kill pests — like bed bugs — Temprid FX combines a powerful, co-milled, dual-active formula for knockdown and long-lasting control. The dual mode of action controls bed bugs that are resistant to pyrethroids and kills bed bug eggs. Plus, its flexible labeling allows applications indoors and directly to mattresses.
PREDICTIONS: Bed bugs have always been a difficult pest to control. Pesticide resistance continues to challenge PMPs, and with increased regulatory and public scrutiny, we foresee the portfolio of available and effective chemical controls will only narrow further. According to a recent survey by the National Pest Management Association, the public often confuses bed bugs with other pests. With the continued prevalence of bed bugs, we foresee opportunities for PMPs to provide awareness and education. In addition to delivering effective and fast-acting pest control solutions, there will be opportunities for PMPs to expand their offerings and provide counsel and thought leadership. Please know that we, like our fellow suppliers and distributors, are here to help guide you through more robust conversations with your clients.
CATCHMASTER
Chris Ernst, Brand Strategy Director
RECENT INNOVATION: The Catchmaster Slider Bed Bug Monitor is a useful tool for helping monitor the presence of bed bugs and develop your integrated pest management (IPM) plan. The Slider is specially designed with a textured base on all four sides; bed bugs explore the textured base and then get trapped on the adhesive. The bed bugs are then easily detected through the clear plastic design. The strong plastic allows for multiple placement options, including under mattresses.
PREDICTIONS: Over the next five years, we see the bed bug segment being increasingly affected by two trends shaping the rest of the industry: non-chemical control and IPM. Offering non-chemical treatment solutions and providing valuable monitoring services within an IPM plan will be two ways in which successful pest control organizations can provide value to bed bug customers.
CLEANBRANDS
Peter Daniello, Sales Director, Pest Control Division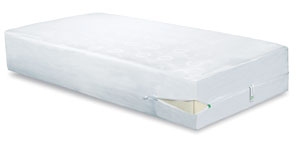 RECENT INNOVATION: Our Bug Tech bed bug-blocking mattress encasements are designed to be tough, easy to install and tear-resistant, and are finished with a durable patented zipper locking system that's easy to use by any PMP with strong hands. Bug Tech mattress encasements are guaranteed to outlive the lifespan of a bed bug. Competitively priced, the encasement locks shut with our patented Zip-N-Click zipper closure so PMPs can set it and essentially "forget it."
PREDICTIONS: We expect our partner PMPs to continue to boost bed bug service revenue specifically within the hospitality industry. PMPs who service hotels, motels, resorts and other communities have the opportunity to land massive encasement orders from hospitality accounts, because PMPs can capitalize on the recency of a bed bug infestation within a hotel that doesn't currently encase their mattress. It is common for hospitality properties to spend tens of thousands of dollars on mattress encasements, and we want this type of sale to be your opportunity. We can provide "warm" hospitality leads for large hospitality sales in your region.
CONIDIOTEC
Don McCandless, CEO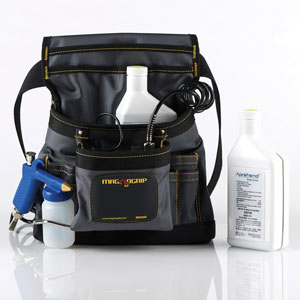 RECENT INNOVATION: Aprehend is a non-toxic, fungal bio-pesticide for the elimination and prevention of bed bugs. It offers a single, long-lasting application, sprayed as barriers in areas where bed bugs walk. When bed bugs cross the barrier, the spores stick to the body of the bug and are taken back to the harborage, where they are spread among the bed bug population. Bed bugs that come into contact with the fungal spores will become infected and die within four to seven days. In this way, Aprehend targets bed bugs both in and outside of their harborages in a single application. The spray maintains effective control for up to three months, and can be used to eliminate and prevent the establishment of bed bug populations in single-family homes, apartment complexes, assisted living facilities, hotels, and commercial spaces. We've had more than 20,000 field treatments by PMPs since the product launched in October 2017.
PREDICTIONS: We see a movement to green technologies and solutions. More homeowners are becoming concerned with chemical treatments, especially in the areas where they spend the most time, for example, bedrooms and family rooms. This move is also driven by PMPs looking for a viable treatment option when they experience pockets of pesticide-resistant bed bugs. There is also growing interest from PMPs in offering a quarterly treatment option for bed bugs. While this may be a current strategy in some commercial accounts and with property managers in multi-family housing, demand from residential accounts and the growing Airbnb market is increasing. Other key targets for quarterly, proactive bed bug treatments include movie theaters, public transportation and libraries.
CONTROL SOLUTIONS INC.
Dr. Janis Reed, BCE, Technical Services Manager, Product Development Team

RECENT INNOVATION: Late last year, we launched our multi-mode of action aerosol, D-Fense NXT, for bed bug management. This revolutionary product, featuring Combination Chemistry, contains two insect growth regulators (IGRs) plus an adulticide — powerful active ingredients to solve bed bug problems. These active ingredients are formulated into one flexible, effective product. D-Fense NXT is an excellent choice for bed bug infestations, thanks to its flexible label and long-lasting active ingredients, but mostly because its combination of IGRs show real IGR effects on bed bugs, stopping them from crawling, climbing and ultimately feeding on your customers. It features an actuator that allows 360° application, and label language allowing broadcast application onto mattresses.
PREDICTIONS: Bed bugs will continue to be a major problem in multi-family housing, homes and other areas where people live and work. New and novel products will continue to be developed and launched, but there will be some challenges. The U.S. Environmental Protection Agency (EPA) recently released new guideline methods for evaluating bed bug pesticide products (Editor's Note: Learn more here.). These guidelines have significantly slowed the progression of bed bug product development as well as the federal registration process. As we move forward, these guidelines will reduce the number of new bed bug products we see entering the marketplace, thanks to the stringent testing guidelines and efficacy standards. But overall, this is a positive move for our industry, as there will be fewer products that fail to perform in the field.
JETHEAT
Anthony Musci, VP, Product Development
RECENT INNOVATION: JetHeat offers the ExThermonator, a flameless heater designed to eliminate bed bugs quickly and efficiently using dry, clean and breathable hot air. For a typical residential treatment, the complete operation from setup to teardown takes less than four hours. This allows PMPs to perform multiple treatment jobs on the same day, thereby helping them serve more customers and increase revenue. With the ExThermonator, the job can be completed in a single visit. Designed to generate huge volumes of air instantaneously, and capable of penetrating large spaces evenly, the ExThermonator can be used for a broad range of applications, both residential and commercial. Simply put, PMPs can use this technology to treat buildings of all sizes, from apartments and dorm rooms to warehouses and movie theaters. The ExThermonator is designed to be portable and easy to maneuver. The heater pumps air so powerfully — easily more than 400 feet — that, for most treatments, the unit remains on the truck. For the few occasions it is needed, the unit is capable of fitting through doorways and elevators; the heater can be taken indoors quite easily. The heater and accessories can fit in the back of a pickup truck or van.
PREDICTIONS: With a growing number of bed bug customers expecting a quick and easy treatment, we believe heat offers a great solution, now and in the future.
J.T. EATON
James Rodriguez, ACE, Technical Director

RECENT INNOVATION: When bed bugs hit our industry in a big way, we at J.T. Eaton were faced with the pesticide-resistant "Cincinnati Strain" right in our backyard, in the state of Ohio. We faced the problem head-on with a whole new line of products. We started with Kills Bed Bugs Plus (Item 217P, pictured), mixing the reliable, quick-kill active ingredients permethrin, pyrethrin and piperonyl butoxide (PBO). We knew these high-level, contact-kill insecticides would offer a great knockdown when aerosolized. We even went one step further — making sure PMPs weren't limited to treating only the tufts and seams of a mattress — by enabling the treatment of the entire mattresses and box springs, carpets, and luggage. Even shoes are on the label! We continued our attack by making our Lock-Up Encasements. Not only did we make the box spring and mattress encasement of the same material so it's less likely to rip, we also made it with a durable breathable material and included a second zipper.
PREDICTIONS: We couldn't be prouder of the industry than we are today, seeing how everyone came together to tackle the bed bug problem with products, techniques, equipment and education. We foresee new advances in bed bug research and education continuing in the years to come. This will help PMPs educate the public so solutions can come at a faster pace. We are also already seeing the business-savvy PMP offering preventive measures, such as a monitoring protocol that includes encasements with every program, as a first line of detection and defense.
MATTRESS SAFE
Andrea Hancock, VP, Mattress Safe, and Founder, P.E.S.T. Relief International
RECENT INNOVATION: Mattress Safe offers quality, bed bug-certified mattress and box spring encasements that are impermeable to dust mites, bed bugs, fluids and bacteria. We also offer a furniture line for PMPs to address bed bug harborage areas in sofas, recliners and more. We plan to continue to develop innovative products to help PMPs control and prevent bed bugs. We also continue to educate the industry on our 10SKU program, which helps lower costs and inventory space for our distributors.
PREDICTIONS: We predict a move toward proactive training and protocols within bed bug treatment programs. We are seeing a positive trend of PMPs adding encasements to the cost of their bed bug treatment program, rather than selling them individually or relying on their customers to purchase them elsewhere. As a result, we have witnessed a decline in callbacks for PMPs — and an increased desire to control the overall success of their treatment programs.
MGK
J.B. Howell, Technical Services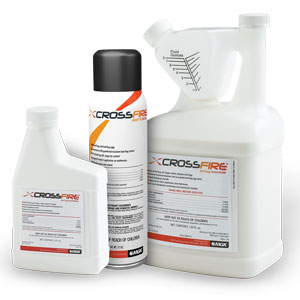 RECENT INNOVATION: With MGK's launch of CrossFire Bed Bug Concentrate and CrossFire Aerosol, the pest control industry's bed bug control toolbox was greatly enhanced. Each of the three active ingredients performs a specific role to fight infestations: metofluthrin is a fast-acting, volatile pyrethroid that provides knockdown kill; PBO is a synergist that aids in overcoming metabolic resistance, which can be encountered in the field; and clothianidin provides additional killing power, as well as a second mode of action. The versatility of the CrossFire label also helps to further differentiate it from other bed bug solutions on the market. Surface applications to mattresses and box springs is permitted, along with baseboards, furnishings and a multitude of other locations. CrossFire is even permitted to be applied with a paintbrush to ensure complete coverage in difficult-to-apply locations, such as behind pictures and wall hangings. With the success of bed bug jobs often depending on thoroughness of application, CrossFire is key in achieving desired control.
PREDICTIONS: Manufacturers constantly are searching for new actives and innovative ways to fight pest problems, so it's difficult to know exactly where the PMP's toolbox will be in five years. We are confident, however, that both product choices and treatment methods will continue to evolve and offer professionals a wider range of treatment options.
NEOGEN
Casey Prewitt, Sales Manager, Professional Pest Management Division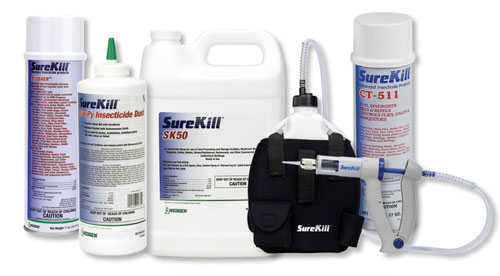 RECENT INNOVATION: Neogen currently manufactures aerosols, dust and equipment for bed bug applications. SureKill Flusher and SureKill CT-511 provide quick contact kill and flushing properties, ensuring all harborage areas are treated. SureKill Flusher contains a non-flammable formulation in dry fogging technology, creating a patented formulation only this product can provide. SureKill Dia-Py dust provides residual applications in hard-to-reach areas with its synergized pyrethrins, along with a long-lasting carrier that provides protection for months after treatment. The SureKill Liquid Pro applicator is a one-of-a-kind system that allows technicians multiple spray patterns and crack-and-crevice applications. This system helps eliminate the need for 1-gallon hand sprayers, with hands-free carry and no pumping to pressurize.
PREDICTIONS: The challenge with bed bug treatments has always been creating the strongest product possible to apply in areas where human contact will often occur. With the desire to become more environmentally friendly with application methods and green products, we must continue to strive for products we can apply in areas where skin contact does not occur — yet with the longest residue possible. These potential sites include floor coverings, baseboards and undersides of furniture, where most initial infestations will occur, whether through falling off clothing or by traveling through walls of shared living spaces.
NISUS CORP.
Dr. Reid Ipser, Technical Services Director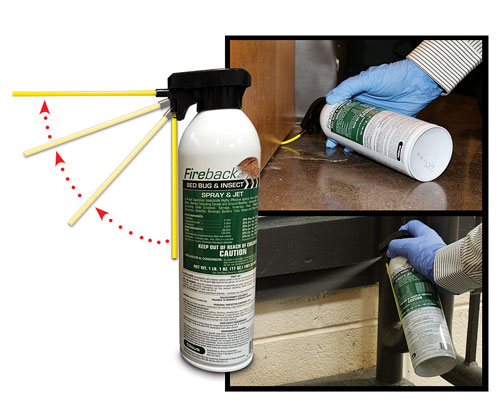 RECENT INNOVATION: With the mixed ingredients of pyrethrins, piperonyl butoxide and permethrin in addition to a water-based formula, Fireback Bed Bug & Insect Spray & Jet aerosol is an excellent tool to use against bed bugs and other pests. It is also labeled for 28 other target pests, including cockroaches, ants, spiders, house flies, mosquitoes, crickets, scorpions, millipedes and more, indoors and out. Fireback produces a quick knockdown thanks to the pyrethrins, and a quick powerful residual — for up to three months — thanks to the permethrin. Because of its water-based formula, Fireback does not exhibit an odor and is non-staining. In addition, Fireback's hinged flip-up "spray-and-straw" actuator allows the PMP to switch between a space-spray or a direct stream spray for tight areas. For bed bugs, spray mattresses directly — particularly around tufts and seams. Take beds apart and spray into all joints. Treat baseboards, moldings and floors. Repeat treatment as necessary.
PREDICTIONS: We foresee state regulations and regulators setting higher standards for PMP management practices regarding bed bugs. This also will include a necessary demand for homeowners to comply with a set standard of preparedness, to help facilitate the control program conducted by the PMP.
NOBLE PINE
Mark House, VP, Operations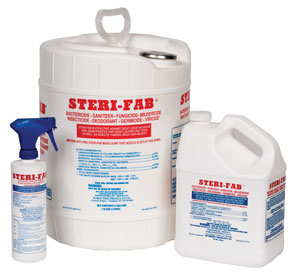 RECENT INNOVATION: Noble Pine's Sterifab is turning 53 years old in 2019, and its evolution into the next half century is moving right along. This one-of-a-kind disinfectant also kills bed bugs, and is EPA-registered. Sterifab has a reputation among PMPs as a great knockdown product to use on active bed bug infestations. The high percentage of alcohol acts as a desiccant to dry out the exoskeleton of the insect, and slow him down enough to absorb and ingest the insecticide, leading to his ultimate demise. PMPs also use Sterifab to kill fleas, ticks, mites and cockroaches, to name just a few of the many pests for which it's labeled. The other half of Sterifab's counter-punch is its success as a potent disinfectant. Schools, colleges, hospitals, clinics, nursing homes and many other institutional venues have become Sterifab believers in this one product that can do the job of two. Currently, we are conducting exhaustive testing and retesting of Sterifab to see just how fast and thoroughly it works. We all hear about the evolution of bed bugs, and we want to know how our product stands up to the latest generation of this little creature. We are getting some great reports so far, and we hope to soon add some new targets to a very formidable resume. These would include insects as well as germs and bacteria.
PREDICTIONS: We believe our job as a chemical manufacturer must include education as we mix and spray through the next 50 years. To this end, we have redesigned our website. Our blogmasters have written extensive pieces devoted to the education and enlightenment of our many readers. We feel the more we can learn, the better we can educate. We are great listeners and want to pass it on. One question we get all the time is whether Sterifab is green. It is not, but it is biodegradable, as well as completely non-residual, so it is still an environmentally friendly option.
PEST BARRIER
Jeff McGovern, Technical Consultant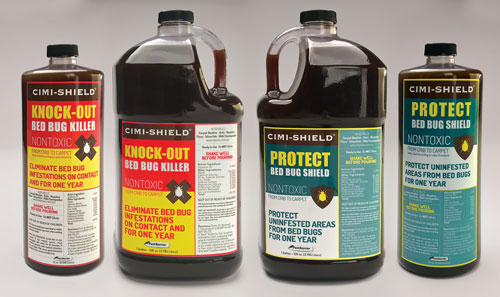 RECENT INNOVATION: Bird Barrier/Pest Barrier offers Cimi-Shield in two formulations to combat bed bugs:
Knock Out is designed to deal with an active infestation and can kill bed bugs within a few minutes of contact. Once dry, the material offers a year of residual action to guard against another infestation.
Protect is the residual-only version of the product, offering the same level of protection but without the quick kill of Knock Out at a lower cost. For proactive or preventive bed bug work, it is ideal.
The material can be applied to mattresses, box springs, carpet and other fabric surfaces. Cimi-Shield is a FIFRA 25(b) material that is odorless and non-staining, offering a high level of protection and peace of mind for the client. The newest versions of Cimi-Shield — Knock Out and Protect — are in a ready-to-use (RTU) formulation that will be introduced later this year. These two new products only require shaking before use and free the PMP from mixing. The offerings will be available in both 1-gallon and 1-quart containers. As an added enhancement, the coverage on the new material is increased over the previous versions — offering a greater value for PMPs and their clients.
PREDICTIONS: We foresee an evolution of a more proactive and preventive process for bed bug accounts. PMPs cannot prevent introduction, but through a complete process they can prevent infestation. Advancements are already underway for more advanced monitoring and detection devices. They will be able to alert responsible parties far more quickly, allowing PMPs to react more effectively in preventing an infestation. Proactive, preventive and properly documented service processes involving Cimi-Shield and other long-term materials will help protect the client from bites and potential legal concerns.
POLTI USA
Tommaso Garavaglia, Sales and Business Development Manager
RECENT INNOVATION: The Polti Cimex Eradicator is a bed bug steamer specifically designed for PMPs. The boiler and patented nozzle generate a powerful flow of superheated dry steam that reaches up to 356°F, killing adult bed bugs and eggs in seconds. It's chemical-free and considered safe to use on nearly any surface.
PREDICTIONS: We believe the future of the bed bug segment of pest control will be characterized by a steady movement away from traditional chemical approaches, for two big reasons:
As resistant bed bug strains continue to appear, PMPs will explore other options for bed bug control.
An increasing number of customers are expressing a preference for chemical-free and/or green solutions.
ROCKWELL LABS
Dr. Jamel Sandidge, BCE, Former Research Entomologist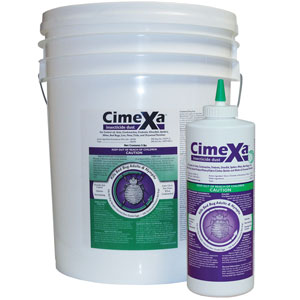 RECENT INNOVATION: Our primary bed bug solution is CimeXa Insecticide Dust. CimeXa is a non-repellent, engineered silica that provides rapid, long-lasting control of bed bugs that lasts up to 10 years when left undisturbed. CimeXa works by destroying the waxy cuticle of insects, causing rapid dehydration and death. Its broad label and numerous application sites make CimeXa an excellent product for treatment into cracks and crevices, bed frames, carpets, mattresses, furniture, and other common areas where bed bugs love to hide. CimeXa can be used to create barriers between adjacent rooms in perimeter treatments and carpet applications, injected into wall voids, or used as part of a preventive program designed to treat areas with recurring bed bug infestations. CimeXa also can be applied as a light liquid suspension in areas such as underneath furniture and metal bed frames, under drawers and around other areas where treating with a dust may be difficult. CimeXa also is a very low toxicity option, suitable for green services.
PREDICTIONS: The elusive behavior, rapid reproduction, and high probability of translocation of bed bugs increases the difficulty of attaining adequate control of them on a large scale. The future of bed bug control, then, will be a struggle among finding additional effective products, establishing early detection and preventive programs, preventing additional levels of resistance in populations, and educational programs. As customer education increases and the stigma associated with bed bug infestations starts to fade, however, we expect to see a broad scale increase in proactive inspections and preventive treatments to stop issues before they begin.
TECHNICIDE
Jim Harper, Founder and President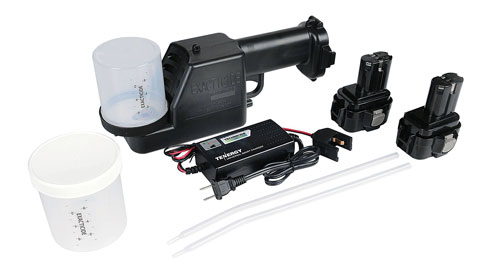 RECENT INNOVATION: We offer PMPs a no-nonsense, comprehensive option for bed bug control with a 97 percent success rate. The Exacticide precision duster gives technicians the ability to apply a dust product with precision that kills 100 percent of all bed bugs that come into contact with it. In addition, the Exacticide makes it easy to reach all conceivable harborage, so as to lessen the chances of missing the target. Exacticide users achieve 100 percent bed bug elimination as a standalone protocol, meaning no other chemical or non-chemical methods are needed. In the near future, Technicide will provide a private-labeled dust especially formulated for top performance on bed bugs while being applied with the Exacticide precision duster.
PREDICTIONS: We see the future of the bed bug control segment growing in the direction of prevention.
ZOËCON
Tony Schultz, Business Manager

RECENT INNOVATION: While these blood-sucking pests often are found in bedrooms and hotel rooms, PMPs may receive calls for treatments in many other locations, including public transportation, movie theaters, libraries and more. We designed Zenprox Xtend Aerosol to meet the diverse application needs of PMPs by combining an IGR and four insecticides within an aerosol. Providing knockdown and kill with residual control to prevent future infestations, this easy-to-use solution saves on labor, time and costs with its convenient, one-step application. On top of controlling bed bugs, Zenprox Xtend Aerosol also controls cockroaches, ants, spiders and several more flying and crawling insects. We launched this product to bring together multiple active ingredients, giving PMPs a convenient formulation. Upcoming products will focus on the ability to be tank-mixed and applied in multiple ways to stay on trend with the need for combination products. We also are exploring chemistry between our IGRs and other active ingredients. We want to make it even easier for PMPs to control pests through multiple modes of action, giving them the ability to mix appropriate products with whatever they see fit, using whatever equipment they have.
PREDICTIONS: We expect to see more monitoring and detection products and services coming to the market. From traps to training dogs to smell the pests, bed bug monitoring and detection are expected to increase in importance for PMPs. People want effective and easy monitoring because bed bugs reproduce at such a slow pace. It can take two to three months to know whether a client is infested, which is why monitoring and detection will become an increasingly important part of the bed bug control toolbox.