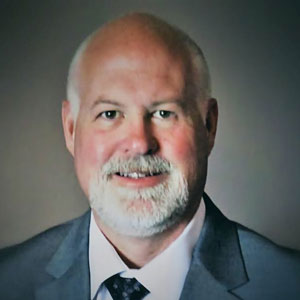 Dan Baldwin BCE, CCFS, CP-FS, was named to Terminix Commercial's newly created role of director, technical, training and regulatory services. He will lead the company's team of technical experts for business clients.
Baldwin has more than 25 years of experience in professional pest management. Prior to joining Terminix, he served as senior scientist, restaurant food safety at Taco Bell Corporate, where he managed the company's pest control and regulatory compliance efforts.
Baldwin is also a member of Pest Management Professional's Editorial Advisory Board.
"Dan's leadership and specialized quality and operations expertise is exactly what our team needs to enhance our protection for our customers' facilities, customers and reputations," said Greg Rutherford, president, Terminix Commercial. "At the helm of this newly formed team, he will help our team leverage their deep experience to solve our customers' pest and business challenges."
In his new position, Baldwin will serve Terminix's clients in industries from healthcare facilities to hotels. He will guide customers in pest management best practices, regulatory compliance and product innovation.
"We are strengthening our Terminix Commercial team to fulfill our commitment to our commercial customers to an even greater extent," said Dominique Sauvage, Terminix Commercial senior director, quality, field operations and training. "Dan's unique background, coupled with his experience in third-party auditing and in overseeing pest-safety issues for a nationally recognized restaurant brand, has prepared him to serve our valued commercial clients."