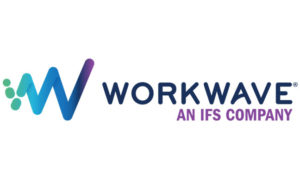 WorkWave PestPac has been recognized in the 17th annual American Business Awards as a bronze winner in the cloud application/service category.
With WorkWave PestPac, pest management companies can manage their business workflows in the office and paperless on mobile and grow their business through integrated digital marketing features.
When servicing commercial customers, pest control companies need to manage the robust nature of business processes and services that come along with it, while still providing the best possible experience for their customers. Frequently, this happens fully in the field with PestPac's mobile capabilities. WorkWave PestPac's commercial customers benefit from features such as:
Integrated scheduling efficiency and routing.
Flexibility on recurring services and invoicing.
Simplified management, diagrams and reports for complex structures like hotels and apartment buildings.
Form management (including those required by regulation).
End-user access to data, as well as customer engagement and technician tracking through its CustomerConnect+ online portal.
"We are honored to be recognized in this year's American Business Awards for the strides WorkWave has made for the commercial pest control industry," says Marne Martin, CEO of WorkWave in a press release. "When it comes to providing powerful SaaS software solutions to pest control companies, WorkWave PestPac has been the leader for over 30 years. Throughout this time, we have been able to gain deep insight into what our customers need, and have consistently worked to embed those needs into our PestPac solution, helping our customers to grow and deliver exceptional service to their commercial customers."
More than 3,800 nominations from organizations of all sizes and in virtually every industry were submitted this year for consideration in a wide range of categories. All organizations operating in the United States are eligible to submit nominations–public and private, for-profit and nonprofit, large and small. More than 200 professionals worldwide participated in the judging process to select this year's Stevie Award winners.
"The nominations submitted to the 2019 American Business Awards were outstanding. They illustrate the continued vibrancy of innovation and high level of achievement across the American economic landscape," says Michael Gallagher, president and founder of the Stevie Awards.