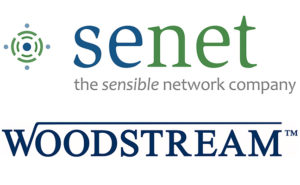 Woodstream Corp., a manufacturer and marketer of branded pest control and lawn and garden products, is partnering with Senet Inc., a provider of cloud-based software and services platforms to enable global connectivity and network build-out for the Internet of Things (IoT).
Leveraging Senet's Network-as-a-Service (NaaS) connectivity and device management services, Woodstream is enhancing its Victor brand rodent control platform. By combining its VLINK rodent trap with Senet's Low Power Wide Area Network services, professional pest controllers servicing a variety of markets such as healthcare, food processing, agriculture and education will be able to monitor their rodent control program from anywhere in real-time. Web and mobile application pairing, multi-year trap battery life and real-time alerts provide enhanced visibility and reduce cost for indoor and outdoor rodent control programs.
"Our strategic collaboration with Senet is enabling our customers to quickly and seamlessly deploy new connected pest control solutions to protect their facilities and goods from rodent contamination, disease and damage," says Ashley Brown, senior marketing manager for Victor. "Senet's network deployment model and robust network management features uniquely allow Woodstream to rapidly deploy to our customer base, enabling a new level of visibility, quality and service."
Woodstream recently conducted a series of tests of the new VLINK connected rodent control solution with a variety of customers in different industries. During the pilot program, dozens of network-connected VLINK mouse and rat traps were placed in various locations throughout the United States with preconfigured LoRaWAN-enabled network gateways. Sensor data was communicated through Senet's network to the VLINK Cloud.
Beta testers were able to view actionable data for rodent activity via the VLINK app and online portal, including a catch log broken down by floorplan, historical trends, rodent species, etc. Alert notifications were sent to a mobile app only when service was required. The results from the complete coverage solution tests yielded zero false triggers and 100 percent kill rate.
One VLINK beta tester, an assistant superintendent overseeing pest management at a major West Coast university, is planning an internal pitch to launch VLINK campus-wide. With traps deployed throughout the campus, the pilot program has proven VLINK traps can reduce time and money spent on pest control. The university typically has at least 100 traditional traps deployed, all of which have to be serviced manually by on-staff techs who also have additional responsibilities beyond rodent control.
"We are excited to be working with Woodstream to provide secure, low power wide area IoT network connectivity for their leading-edge VLINK pest control applications," says Bruce Chatterley, CEO at Senet. "The long-range network coverage and extended battery life features of LoRaWAN provide new business opportunities for companies like Woodstream who are instrumenting traditional products and processes to deliver revolutionary results."