Product manufacturers share what's new — and their forecasts for 2019-2025.
We spoke with 11 industry suppliers to discuss strategies, products and equipment for pest management professionals (PMPs) who want to "go green," and what environmentally friendly trends are on the horizon for the industry. Read on for their insights and announcements. We also want to know what green pest management methods you're implementing, and what you hope to add in the near future. Drop us a line at pmpeditor@northcoastmedia.net.

AMVAC ENVIRONMENTAL PRODUCTS
Dr. Charles Silcox
Product Development Manager
RECENT INNOVATION: Our ProVerde broad-spectrum insect killer products use the active ingredients geraniol (1.3%) and cinnamon oil (0.2%) to deliver both performance and safety. It's a Federal Insecticide, Fungicide and Rodenticide Act (FIFRA) 25(b) exempt product, which means it may be used in sensitive areas, including kitchens, schools and hospitals. The product is available in three different formulations: a contact aerosol for a long list of labeled crawling and flying insects; a dust formulation for dry control; and a second contact aerosol for wasps and hornets. ProVerde kills on contact, and is considered to be safe for use around children and pets when used as directed. Most effective results are achieved when used as part of a treatment protocol that includes physical, environmental and other chemical pest control measures.
PREDICTIONS: It's clear that environmental concerns are causing more property owners to request green solutions from PMPs. We foresee an increasing demand for additional products using natural ingredients to control a wider range of pests. Whether those products will be as effective as others remains to be seen.

BELL LABORATORIES
Daniel Schlegel
West Region Manager
RECENT INNOVATION: One of the largest consumer trends over the past 15 years has been employing green or sustainable practices in every category possible — from large-scale building materials and manufacturing practices, to smaller items like cleaning supplies and organic food at the dining table. Bell knows that pest control customers will continue to request and demand green and sustainable products, and having these solutions available for PMPs to employ at their accounts will be necessary. One important product to keep in your green toolbox is Detex with Lumitrack. Detex is a pesticide-free bait block designed for monitoring activity in schools, food warehouses, healthcare facilities and other sensitive accounts where an integrated pest management (IPM) or a green approach to pest control is required. Once rodent activity is found and the species is identified, other control devices can then be placed for a targeted response. Detex can be used as a monitoring tool indoors and outdoors. In addition to Detex, Bell offers a full glue line of products that are ideal for sensitive accounts, as these traps can be set out in a variety of areas. Similar to glue traps, mechanical traps like Trapper T-Rex rat trap, Trapper Mini-Rex mouse trap, Trapper Hidden Kill and Trapper 24/7 multiple-catch trap, offer versatile rodent trapping in areas where using rodenticides is not ideal or permitted.
PREDICTIONS: In the coming years, customers will demand versatility in how PMPs manage rodent control issues, including both chemical and non-chemical tactics as part of their IPM approach. Having these solutions at the ready will ensure sustainable, and profitable programs.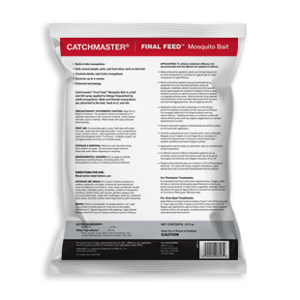 CATCHMASTER
Chris Ernst
Brand Strategy Director
RECENT INNOVATION: The Catchmaster brand is proud to offer multiple green solutions for pest management. In addition to our full line of rodent products, we continue to support the industry with recent mosquito control launches: Both our Final Feed mosquito bait (pictured) and Ovi-Catch mosquito trap offer effective, non-toxic solutions that are ideal for sensitive accounts. Final Feed uses microencapsulated garlic to collapse mosquito populations by more than 90 percent within two to three weeks. Ovi-Catch uses mosquitoes' breeding habits against them to eliminate up to 1,000 future mosquitoes per female caught. Combined, they offer a "catch-and-kill" solution for green mosquito control.
PREDICTIONS: We envision consumer demand for green products continuing to grow. One key for green pest solutions is the ability to show efficacy. To this end, we believe understanding green options at each stage of an "intelligent pest management" program is important:
Inspect thoroughly to understand the unique situations present in your account, and to plan treatments in a green manner to minimize any possible exposure issues.
Plan habitat manipulation to remove conducive conditions. Sanitation and exclusion are IPM mainstays that also happen to have green benefits. For example, sealing foundation cracks not only reduces possible pest pressure, but may offer energy-saving opportunities.
As you execute your plan, highlight any green options you deployed to your customers. If your exclusion work minimizes the amount of materials deployed, be sure to highlight this advantage.
Finally, monitor the results. Installing non-toxic monitoring devices will not only allow you to schedule repeat visits, but to evaluate the results of your plan and identify any new problems before they start — making your solutions even more environmentally sound.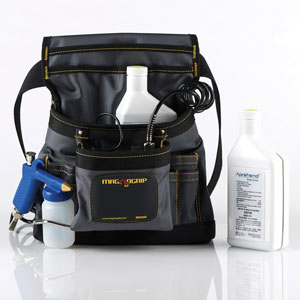 CONIDIOTEC
Dr. Nina Jenkins
Chief Technology Officer
RECENT INNOVATION: ConidioTec offers the only U.S. Environmental Protection Agency (EPA)-registered green product designed specifically for bed bugs. Aprehend is a non-toxic, fungal biopesticide for the elimination and prevention of bed bug infestations. Aprehend offers a single, long-lasting application, sprayed as barriers in areas where bed bugs walk. When bed bugs cross the barrier, the spores stick to the body of the bug and are taken back to the harborage, where they are spread among the bed bug population. Bed bugs that come into contact with the fungal spores will become infected and die within four to seven days. In this way, Aprehend targets bed bugs in and outside of their harborages in a single application. Aprehend also offers opportunities for PMPs to offer a quarterly, proactive service for bed bugs. Top targets for this approach include Airbnb properties, movie theatres, public transport, libraries, as well as motels and hotels to address the risk of frequent bed bug introductions. These services are only possible with products such as Aprehend, which have a long residual and the appropriate EPA labeling.
PREDICTIONS: Consumer demand for green technologies and solutions has been growing. More and more homeowners are becoming concerned about chemical treatments, especially in the areas where they spend the most time — for example, bedrooms and family rooms. PMPs also are looking for products with less-toxic modes of action in response to customer demand, and the ever-increasing prevalence of pesticide-resistant bed bugs. Aprehend provides a solution because it is based on a spore that creates a naturally occurring disease of insects. This unique mode of action combats chemical-resistant populations, and has not been vulnerable to the establishment of new resistance mechanisms. We expect technology to continue evolving in this vein for the pest control industry.

CORTEVA AGRISCIENCE
Nick Browne
Category Lead, Sentricon System
RECENT INNOVATION: The Sentricon system uses only a few grams of active ingredient to kill the entire termite colony, including the queen, without damaging the surrounding environment. The Sentricon system does not contain any signal words and requires no personal protective equipment (PPE) to install the tamper-resistant, in-ground bait stations. Additionally, the system doesn't have any label restrictions around water wells and cisterns. Thanks to these innovative measures, the original Sentricon system was the only termite product to receive the Presidential Green Chemistry Challenge Award in 2000 from the EPA. The active ingredient also was registered under the U.S. Reduced Risk Pesticide Program. Our current focus is on successfully spinning Corteva Agriscience to bolster our green pipeline with additional resources. On June 1, 2019, we completed our spinoff from DowDuPont, becoming an official standalone company. One recent component of the Sentricon system that will continue to experience success post-spin is Recruit AG FlexPack termite bait, which takes advantage of subterranean termite infestations when they are detected above-ground. Recruit AG FlexPack may be installed in both food and nonfood areas of all types of food-handling establishments. This includes restaurants, grocery stores, bakeries, bottling plants, canneries, meat and poultry processing plants, and grain mills.
PREDICTIONS: We foresee the continuous development of a robust PMP toolbox that uses green technology to meet today's evolving pest industry needs. The upward trend in market demands, sustainability initiatives and business principles that incorporate green technology will — and must — continue, and Corteva Agriscience will remain poised at the intersection of these needs with a suite of innovative green solutions. Our future promises continued innovation and green technology founded on the rich heritages of Dow, DuPont and Pioneer.

ENSYSTEX CORP.
Ken Kendall, BCE
VP and Technical Director
RECENT INNOVATION: As our late founder, David Nimocks III, noted, "Treat their food. Treat the wood. Borathor Max PT's active ingredient is a borate derived from the natural mineral borax. Borates are stomach poisons that control insects by poisoning them when they ingest them. Treat their food with enough of a borate-containing compound, and you can control almost any type of wood-destroying insect and
wood-decay fungi." That's just what Borathor Max PT does. It is used to treat or load their food, which in this case is structural wood, with a toxic amount of a borate. Load the wood to a sufficient level with a borate, and it is highly protected against attack by wood-destroying pests. Borathor Max PT's active ingredient is disodium octaborate tetrahydrate (DOT). DOT's key attribute is that it is a water-soluble borate that dissolves easily in water. This makes it easy to deliver to wood surfaces. Another advantage of this water solubility is the fact that the dissolved borate will follow the water through the wood's surface and into the wood. This carries the borate where most pesticides cannot go — thus protecting the wood more effectively. Borates are inorganic. This means they will not degrade over time. As long as it is protected from moving moisture such as running water, the borate in Borathor Max PT will remain in place on and inside the treated wood indefinitely, continuing to protect it from insect and fungi attack for as long as it is in service.
PREDICTIONS: We believe more green products will continue to emerge. It's a growing sector of the industry, and as customers begin to trust these products more, the demand for them should rise.

MGK
Ryan Neff
MGK Technical Services
RECENT INNOVATION: All of MGK's PyGanic products contain only botanical pyrethrum, a plant-based active ingredient labeled for use in organic production. For example, Evergreen Pro 60-6 (pictured) combines 6 percent pyrethrins with the synergist PBO. This combination provides knockdown and control, while providing the homeowner with peace of mind that the product is labeled for use on fruits and vegetables. The term green is really an attitude or state of mind rather than a strict protocol for pest management. For many, a green approach means adhering to the principles of IPM. IPM programs use information on pest biology and ecology in combination with available control methods to manage pests by the most economical means, per the EPA. When treating for mosquitoes and midges, this means targeting the juvenile stages. By using an IGR to disrupt larval and pupal development, high-density populations are targeted while minimizing the amount of traditional neurotoxic compounds typically used in adult mosquito control. MGK is currently testing a product called Sumilarv 0.5G,which consists of a sand granule impregnated with pyriproxyfen. Sumilarv 0.5G stays where you put it, is bioavailable, and has the ability to bind to concrete. Its active ingredient, pyriproxyfen, is resistant to degradation when exposed to UV light, and binds to organic material very well.
PREDICTIONS: As customers, and thus pest management companies, become more concerned with green products, inevitably there will be changes to the tools available to professionals. Among other changes, one might envision an eventual phasing out of high-volume application equipment like power sprayers, a shift to low-impact products that are target-specific, and the possible incorporation of pheromones involved in aggregation, mate location, or trail-following.

NISUS CORP.
Dr. Reid Ipser
Director of Technical Services
RECENT INNOVATION: Green solutions — or being "green"— is a term and strategy used to control pests using the most environmentally sound products and methods. Methods using heat and/or steam to control bed bugs are green because they do not require any pesticide. Borates are green and are listed on the USDA National Organic Program List — specifically boric acid and soluble borates. Nisus Corp.'s Niban Granular Bait and Magnetic Roach Bait use boric acid as an active ingredient; Tim-bor Professional (pictured) and Nibor-D are soluble borates. According to the Insecticide Resistance Action Committee (IRAC), there is no insect resistance to borates. Because of their lack of resistance, borates can be used in a variety of pest situations. For example, when occasionally rotating the use of cockroach gel baits in a cockroach maintenance program, it can be helpful to use Magnetic Roach Bait to reduce the chance of resistance. Niban can also be used in a cockroach maintenance program, while Nibor-D, a soluble borate powder, can also be used in such accounts. Foaming a Nibor-D solution into drains for small flies and cockroaches will produce excellent control in commercial kitchens. DominAnt Liquid Ant Bait is excellent for control of such supercolony ants as the Argentine (Linepithema humile) and big-headed (Pheidole megachephala) species.
PREDICTIONS: Nisus Corp. believes that incorporating borates with other active ingredients allows for a larger breadth of control. Our testing shows that using cockroach baits with multiple active ingredients and incorporating boric acid with a very low level of other actives will allow benefits of both active ingredients — and reduces the chance of resistance. Tweaking the right combinations and active ingredient levels using borates can give amazing results. By lowering the level of synthetic ingredients, one can make a stronger case about being green.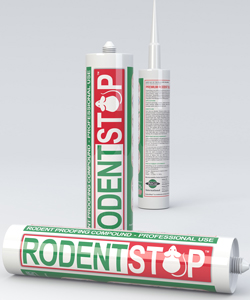 PELGAR USA
Andrej Branc
PelGar International's Americas Business Manager
RECENT INNOVATION: PelGar introduced RodentStop two years ago as an innovative and green exclusion product geared specifically to PMPs. It is targeted toward the exclusion of rats and mice, but also works on cockroaches and other insects. As a truly green product, it contains no active ingredient or repellent. Instead, it relies on its mode of action to keep rodents from coming back to the entrance hole because the substance itself (below the hardened surface) stays sticky and contains metal shards that cut into their gums as they chew. It is the discomfort it causes rodents that keeps them from trying to chew through the hole, while the waterproof and self-healing nature of the product keep insects out as well. For optimal use of the product, the PMP must remember that the depth of application is important and must conform to the label, so the rodents are forced to chew into the hole. This causes the negative reaction they are looking for to keep the rodent out of the structure. When used properly, easy-to-use RodentStop will significantly lower the time to perform small-hole exclusions. Its concrete color easily blends in with most structures. Based on user feedback, we hope to expand this line for larger applications and structural openings. We understand a caulking tube may not always be the most efficient application method, and sometimes more material is needed. Whatever we can do to help make the PMP's job easier and faster will drive our innovation with this particular product line.
PREDICTIONS: With individual counties, and now states, looking to limit exposure to rodenticides in particular, green innovations will become very important. PMPs will have to start doing more of the exclusion work that has been previously only recommended to clients or outsourced to construction companies, as it will be the only way they can be sure their treatment methods will be effective and the customer remain loyal. Therefore, they will need to quickly verify and incorporate new products into their arsenals.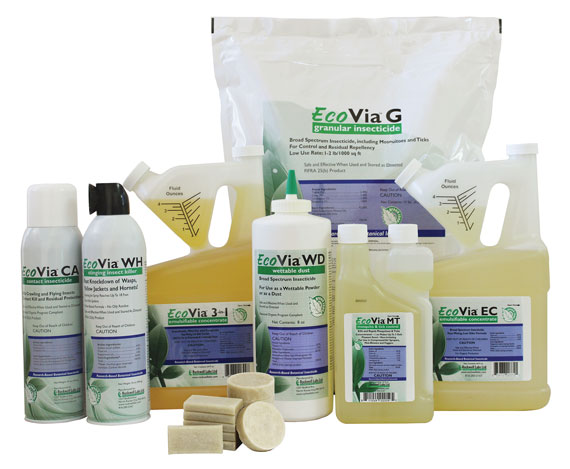 ROCKWELL LABS
Dr. Cisse Spragins
Founder and CEO
RECENT INNOVATION: Rockwell has developed several green and low-impact products, featuring a wide range of formulations, actives and applications:
Our EcoVia broad-spectrum, research-based botanical line of products (pictured) provides fast action, strong repellency, flushing ability, diverse modes of action for resistance management, and expanded use sites.
Our InTice borate baits combine the proven effectiveness of borates with innovative bait formulations labeled for a wide range of crawling insect pests.
CimeXa (amorphous silica) and BorActin (boric acid) are both versatile, non-repellent dusts with a wide range of applications and use sites.
Our InVite Insect lures, traps and monitoring stations provide a critical component of IPM programs.
Look for the Green Zone logo on our products. This logo signifies products we consider suitable for green service options, including products with ingredients classified by the EPA as "minimum risk," Generally Recognized As Safe (GRAS) by the U.S. Food & Drug Administration (FDA), and/or compliant with the U.S. Department of Agriculture's National Organic Program (USDA NOP).
PREDICTIONS: Our team foresees continued growth and improvement in this field, including advancements in pest monitoring and early detection, improved IPM protocols focused on education and pest prevention, and products that are more specifically aimed at a certain pest. We also see a cohesive industry that will strive to define and refine the definition of green. Even today, a large number of products on the market are considered green. We see the evolution of positive change as being driven by educated consumers and led by PMPs who discover an entire category of highly effective products that just so happen to be green.



ZOËCON PROFESSIONAL PRODUCTS
Tony Schultz
Business Manager
RECENT INNOVATION: The desire for green pest control options is continuing to evolve, for both PMPs and their customers. The latest solution to join the Zoëcon Professional Products Essentria family of natural insecticides is Essentria Wasp & Hornet Spray. Featuring botanically derived active ingredients, this FIFRA 25(b)-exempt, easy-to-use solution sprays up to 20 feet away with a foaming action for immediate kill without having to get too close to the nest. The non-staining essential oil formulation can be used indoors and out, and controls wasps, hornets, yellowjackets and spiders. We're always studying new alternatives to complement any PMP's arsenal. Zoëcon Professional Products is preparing to launch a new FIFRA 25(b)-exempt green contact spray for crawling and flying insects. This new offering is designed to be used both indoors and out. With indoor use specifically in mind, though, this low-fragrance offering is formulated for use on a variety of surfaces and locations. This new solution will provide PMPs with the flexibility to use it in a variety of areas, while providing immediate relief and a natural approach.
PREDICTIONS: In the next five years, we see the PMP's toolbox having an even stronger lineup of green alternatives that provides more targeted treatments. Having insect/class-specific products rather than general insecticides will give PMPs more control power and reduce callbacks. We also expect clients requesting green alternatives to continue to grow, which means PMPs will have a greater demand for these products overall.
*FEATURED PHOTO: ISTOCK.COM/ROMOLOTAVANI