PelGar International is appointing new team members at its Alton, England-based head office and Church Farm Training Centre.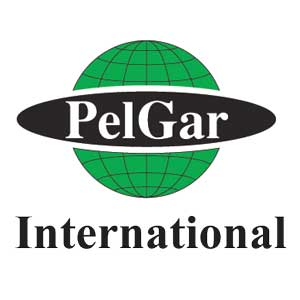 Lauren Hypson joins the regulatory team as a regulatory officer to support the registration process for biocide pest control products. Previously, Hypson worked at Health and Safety Executive (HSE) in the Chemical Regulation Division doing human exposure risk assessment for pesticides and biocides before working on the project management team.
"Having become acquainted with PelGar's products, I will now be updating study information onto the EU database IUCLID, which records, stores and maintains data on the hazard properties of chemical substances," explains Hypson.
Rhian Strothers joins PelGar as regional sales coordinator for Europe to assist with managing the portfolio of customers and deal with internal processes and administration-based duties. Previously, Strothers worked in a variety of sales and marketing roles for a number of medium and large manufacturers, including industries in the fire and security, health and safety, and gas detection equipment sectors.
"I am excited to be joining a welcoming, established company which is clearly at an exciting stage, having gone through a period of rapid growth," says Strothers.
PelGar's Church Farm Training Centre offers unique classroom facilities, simulated training scenarios, live rodents for behavioral studies and purpose-built laboratories for insect cultivation and research. Maddie Lindsay joins PelGar as the new unit supervisor at Church Farm with responsibility for preparing and carrying out insecticide tests and supervising the animal technicians.
"I have a background in insect husbandry and have previously worked at Southampton and Oxford Brookes Universities, where I was a laboratory technician for the Invertebrate Facility and Molecular Biology laboratory, which used invertebrates for research and testing," says Lindsay.
Having worked professionally with horses and then gaining a Level 3 Animal Management Extended Diploma, with a passion for behavioral enrichment, Chloe Mould joins PelGar to work with rodents and insects as an animal technician at Church Farm.