Univar Solutions closed on the sale of its Environmental Sciences business, which affiliates of AEA Investors purchased for $195 million. The deal, which was announced last month, allows the distributor of chemicals and ingredients, and provider of value-added services to pay down debt.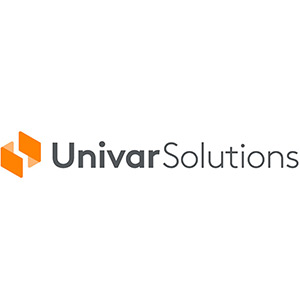 It will be business as usual for Environmental Sciences' employees, customers and supplier partners, says Andrew Assir, senior marketing manager, Environmental Sciences. Trace McEuen, Univar Solutions' vice president of Environmental Sciences, will continue to lead the business, which offers pest management professionals (PMPs) products and services, as well as educational and technology resources. Within first half of this year, a new name and brand will be announced.
"Without question, the most important aspect of this change is making sure our service levels to our customers and suppliers do not change," Assir says. "Down the line, we are excited about the tremendous upside and investment in our business to further support our customers and our supplier growth goals."
Based in Austin, Texas, Environmental Sciences serves PMPs in the United States, Canada, and Mexico via more than 250 sales and service professionals and 70 ProCenters. The company also has a network of authorized dealer partners in Latin America and the Caribbean. The company is known for PestWeb.com, an online resource geared to PMPs.
"Being part of the Univar Solutions family has been a tremendous asset in driving our success," Assir says. "The Environmental Sciences culture has never been stronger – one focused on treating employees, customers, and suppliers with the utmost respect and creating a family like atmosphere for all. This bond of strong interpersonal relationships will be even more evident as we go to market."
AEA Investors is a New York City-based private investment firm founded in 1968. With more than $15 billion in assets under management as of March 2019, the company focuses on private equity and debt investments.