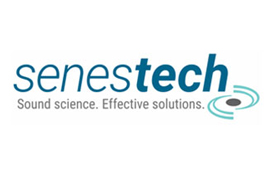 The District of Columbia will expand the use of SenesTech's ContraPest rat fertility control product, after a successful months-long pilot program conducted in conjunction with and integrated pest management (IPM) program undertaken by DC Health, the department that promotes the health, wellness and equality of residents and visitors.
"SenesTech understands the challenges of controlling rat populations for communities like Washington, D.C.," said Ken Siegel, CEO of SenesTech. "We believe results from the pilot program in cooperation with DC Health demonstrated the value of fertility management in reducing rat populations. We are pleased to support DC Health to scale their program to additional neighborhoods throughout the District."
A rodent problem could occur as Washington, D.C., gradually reopens restaurants and parks that were closed because of the coronavirus pandemic, said Gerard Brown, program manager for DC Health's Rodent and Vector Control Division.
"The results from our ongoing pilot program with ContraPest is encouraging and gives me confidence that an expanded deployment can help DC Health control this risk," he added.
During a four-month study, videography showed that in sites the employed the use of ContraPest, rat populations decreased between 51 percent and 88 percent. In addition, SenesTech provided a camera to DC Health in August 2019 to help study rat populations in an area of the city.
"We are extremely excited to be able to contribute to the success of our partnership with DC Health through an expanded deployment," said Dr. Steve Krause, SenesTech EVP of sales and marketing. "We believe ContraPest, when used within an integrated pest management program, can help municipalities achieve their long-term, sustainable goals for rodent control."
To help the city with the rapid implementation of the fertility control product, SenesTech will provide approximately 4,500 tanks of ContraPest on a complimentary basis. Pestmaster Services, SenesTech's local distributor, will provide storage and has offered to help with deployment.
"We want to help Washington, D.C., get ahead of the potential surge as quickly as possible." Dr. Krause added. "Since they were willing to be an earlier adopter of our product, we feel that this is our way of giving back in a time of crisis."