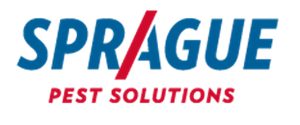 A free, four-part webinar series taking place in July and August has been announced by Tacoma, Wash.-based Sprague Pest Solutions. Featuring a focus on food safety and pest management, the webinars start at 1 p.m. Eastern. Visit SpraguePest.com to register:
July 8: Audit Compliance Presented by AIB: Evaluating Your IPM Program
Presenter: Judi Lazaro, senior category director, food safety, AIB International
July 22: Roof Rats: Guidance from the Experts to Overcome the Challenge
Presenters: Dr. Bobby Corrigan, urban rodentologist, RMC Pest Management Consulting, and Jeff Weier, BCE, technical director, Sprague Pest Solutions
August 5: Mitigating the Threat of Invasive Birds
Presenter: Keith Rowney, Sprague Pest Solutions
August 19: Innovations in Pest Management: Technological Advancements to Improve Your Pest Management and Food Safety Programs
Presenters: AJ Treleven, ACE, regional manager, Sprague Pest Solutions; Kolbin Bertilson, ACE, Denver branch manager, Sprague Pest Solutions; and Chris Van Antwerp, Tri-Cities branch manager, Sprague Pest Solutions
Sprague services seven states, including Washington, Oregon, Idaho, Utah, Colorado, Nevada and California. Founded in 1926, it counts many leading food processing and distribution, agriculture, commercial property, education, healthcare, and hospitality facilities as customers.
In early April, Sprague began offering disinfection services to its commercial clients to help combat the spread of the coronavirus (COVID-19). The service, designed to compliment a facility's existing pest management, food safety and cleaning and sanitation programs, contributes to protecting clients' facilities, employees and the public from harmful viruses, including human coronaviruses, bacteria and mold.
Other specialty technical services Sprague offers include risk assessments and audit preparation, commodity fumigations and fumigation alternatives, a full suite of organic programs, large-scale bird exclusion and management, bed bug services, employee and food safety training, and disinfection services.