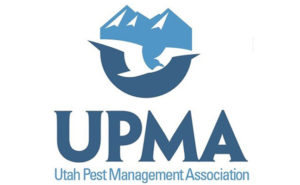 The Utah Pest Management Association (UPMA) board of directors has voted unanimously to move the 2020 fall conference to a virtual platform, in response to the current coronavirus pandemic.
"While this was a tough decision to make, based on the current information we have surrounding the COVID-19 pandemic, we felt that this was the right decision to ensure the health and safety of our industry," UPMA President Kevin Thorn, Thorn Pest Solutions, Pleasant Grove, Utah, said in a news release. "It's our organizational duty to protect public health, food and property. We couldn't justify putting our attendees and vendors at risk when we have the ability to provide the same high-quality programming through a virtual platform."
Founded in 2018 by a small number of Utah pest control industry leaders, including Thorn, Andrew Richardson of Edge Pest Control, and Pest Management Professional (PMP) Hall of Famer Larry Treleven of Sprague (Class of 2016), the UPMA has held conferences twice a year, drawing hundreds of attendees and offering continuing education units (CEUs). The virtual conference will be held on the same days as the original conference, Nov. 12-13. More information and registration will be posted to UtahPest.org.
Find updates about other industry events impacted by COVID-19: Pandemic affects status of industry events
Read more COVID-19 coverage here: MyPMP.net/COVID-19