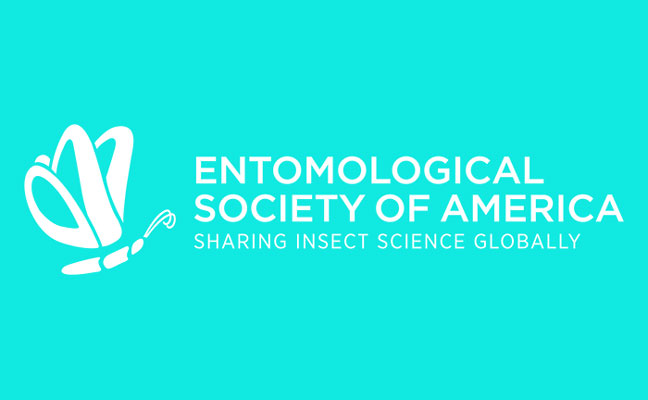 Based in Annapolis, Md., the Entomological Society of America (ESA) has announced the winners of its 2020 awards. These awards "recognize scientists, educators and students who have distinguished themselves through their contributions to entomology," the ESA explains in a news release. Winners will be honored during Entomology 2020, ESA's annual meeting, which will take place online Nov. 11-25, 2020. (Editor's Note: Find out more about the virtual event here.)
PROFESSIONAL AWARDS
Award for Excellence in Integrated Pest Management (IPM), sponsored by Syngenta Crop Protection: Dr. Bill Hutchison, entomology professor at the University of Minnesota and coordinator of the Minnesota Extension IPM program.
Distinguished Achievement Award in Extension: Dr. Christina DiFonzo, extension entomologist at Michigan State University.
Distinguished Achievement Award in Teaching: Dr. Shannon Murphy, associate professor at the University of Denver; co-director of DU SciTech, a summer STEM camp for middle-school girls from low-income and minoritized backgrounds; and an editor at Environmental Entomology and Ecological Entomology.
Nan-Yao Su Award for Innovation and Creativity in Entomology: Dr. Baldwyn Torto, principal scientist at the International Centre of Insect Physiology and Ecology, Kenya; and extraordinary professor, Department of Zoology and Entomology, University of Pretoria, South Africa.
EARLY CAREER PROFESSIONAL (ECP) AWARDS
Henry & Silvia Richardson Research Grant: Dr. Adekunle Adesanya, postdoctoral research fellow at Cornell University in the Poveda Lab, funded by the Cornell Atkinson Center.
Early Career Innovation Award: Dr. Clare Rittschof, assistant professor of entomology at the University of Kentucky.
ECP Extension Award: Dr. Katelyn Kesheimer, assistant professor and extension specialist in the Department of Entomology and Plant Pathology at Auburn University and with the Alabama Cooperative Extension System.
ECP Research Award: Dr. Rebecca Schmidt-Jeffris, USDA-ARS research entomologist, Wapato, Wash.
ECP Teaching Award: Dr. Carly Tribull, assistant professor in the Biology Department at Farmingdale State College (SUNY) and creator of BiologyComics.com.
ECP Outreach and Public Engagement Award: Dr. Ryan Gott, associate director of IPM at Phipps Conservatory and Botanical Gardens in Pittsburgh, Pa.
ESA CERTIFICATION CORPORATION AWARDS
Associate Certified Entomologist (ACE) Professional Award: Marie Horner, ACE, vice president of government affairs and industry steward with Arrow Exterminators, Atlanta, Ga.
ESA STUDENT AWARDS
John Henry Comstock Graduate Student Awards

Dr. Ashley Leach, Purdue University (ESA Eastern Branch)
Alihan Katlav, Hawkesbury Institute for the Environment (ESA International Branch)
Dr. Débora Montezano, Corteva Agriscience (ESA North Central Branch)
Dr. Jacqueline Serrano, USDA-ARS (ESA Pacific Branch)
Dr. Casey Parker, ADAPCO (ESA Southeastern Branch)
Dr. Xiaotian Tang, Yale University (ESA Southwestern Branch)
Larry Larson Graduate Student Award for Leadership in Applied Entomology, sponsored by Corteva Agriscience: Hailey Shanovich, natural resource science and management doctoral student at the University of Minnesota.
Lillian and Alex Feir Graduate Student Travel Award in Insect Physiology, Biochemistry, or Molecular Biology: Sajjan Grover, doctoral student at the University of Nebraska—Lincoln.
ESA Student Activity Award, sponsored by Bayer: Sandra Schachat, doctoral student at Stanford University.
Read detailed profiles of each winner on the ESA's website here.

Heather Gooch is the editor for
PMP
magazine. She can be reached at
hgooch@northcoastmedia.net
or 330-321-9754.