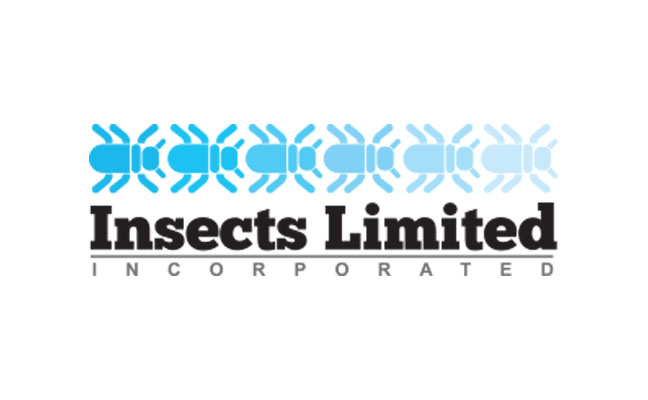 Westfield, Ind.-based Insects Limited, which manufactures and distributes pheromones and trapping systems for stored product pests (SPP), is offering a virtual education series for pest management professionals (PMPs).
The prepared virtual presentations feature topics related to the pest management industry and feature speakers including Pat Kelley, BCE, president of Insects Limited, Tom Mueller, VP of Insects Limited, Ethan Estabrook, BCE, research associate at Insects Limited and more.
The virtual training is recorded and free to PMPs who sign up, and the company is planning more events for 2021.
Previous topics include:
Behavior and Biology of Stored Product Insects
The Practical Uses of Pheromones
New Technologies in Pest Monitoring
Integrated Pest Management (IPM)
Food Safety IPM as it Pertains to Manufacturing, Warehouse/Distribution,
and Retail Facilities
Pros and Cons of New Pest Monitoring Technology
Indian Meal Moths
Warehouse Beetles
Mating Disruption
Weevils
Clothes Moths
Cigarette Beetles
Interested PMPs can sign up to view all of the recorded trainings on Insects Limited website at insectslimited.com/conferences. To be added to the list for when additional episodes are available, email Mueller at t.mueller@insectslimited.com.
Mueller shared the success of the virtual learning in a recent edition of the company's newsletter, "Fumigants & Pheromones."
Due to the COVID-19 pandemic, Insects Limited canceled its 14th annual Fumigants & Pheromones Conference for 2020. The conferences were started by Insects Limited founder David Mueller, who was inducted into the Pest Management Professional Hall of Fame in October 2019.
"We all had conferences and meetings we were looking forward to before COVID-19," Tom Mueller said in a press release earlier this year. "We are not just a company that manufactures pheromones. Topping the list of our Core Values is education, and with our 14th Fumigants and Pheromones International Conference in Victoria Falls, Zimbabwe, Africa, being postponed, we felt it was important to continue educating the industry about proper ways to monitor and manage stored product insects. We look forward to continuing our virtual seminars in the future, as well as rescheduling our 14th international conference in Victoria Falls, Zimbabwe."

Danielle Pesta is the digital editor for
PMP
magazine. She can be reached at
dpesta@northcoastmedia.net
or 216-363-7928.