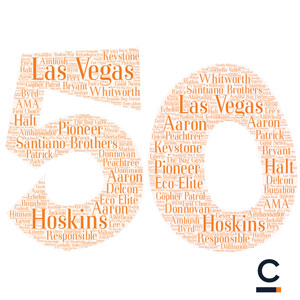 Orlando, Fla.-based Certus marks another growth milestone by completing its 50th acquisition since May 2019.
Now operating in 10 states, "the company has enjoyed exponential growth over the last three years," according to a news release.
Certus is known for its flexibility, ease to work with and for helping owners navigate the selling process. Mike Givlin, CEO and co-founder of Certus, said in a news release that he is enthusiastic about the company's potential with this formula for success.
Givlin added, "We've built an amazing team over the last three years, growing nearly ten-fold. I'm excited about both our growth and future potential. This industry has thousands of family owned businesses and entrepreneurs who have successfully nurtured and grown their companies but are now ready for their next chapter. Certus is here to help them make those dreams a reality."
In March, Certus expanded in the Las Vegas, Nev., market with the acquisitions of Delcon Pest Control and Jackson Pest Control.
In November 2021, Certus acquired also acquired three pest control companies — Donovan's Pest Control, Byrd Pest Control and Coachella Valley Pest Control — to broaden its footprint in California.
About Certus
Founded in 2019, industry veteran Mike Givlin partnered with Imperial Capital, a mid-market private equity firm from Toronto, Ontario, Canada. Together they formed Certus, envisioning a new platform to partner with leading pest control companies across the U.S. and Canada