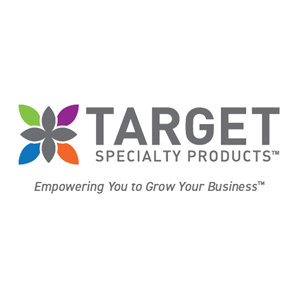 Target Specialty Products, a leading provider of pest control, vector and turf and ornamental solutions in the U.S. and Canada, is a sponsor of the National Pest Management Association's (NPMA's) 2022 Women's Forum, taking place May 3-5 in Nashville, Tenn.
NPMA's Women's Forum is an annual opportunity for both women and men in leadership to come together for an empowering program designed to inspire and improve work culture. This is a three-day event that includes interactive discussions, networking, and leadership development. Learn more and register here.
"We are excited to sponsor this year's Women's Forum, in an effort to expand our commitment to women in the pest management industry. Target Specialty Products will continue to support the diversity and inclusion within the pest industry," David Helt, president of the Santa Fe Springs, Calif.-based distributor, noted in a news release.
The company has been a longtime sponsor of the NPMA's Women of Excellence award, as well. This international honor is open to women across the pest management industry — pest management professionals, manufacturers, research organizations, etc. — who demonstrate outstanding leadership and have made notable contributions to the development and growth of the profession, their business, and other women in the industry.
The deadline for the 2022 Women of Excellence Award nominees is Aug. 31, 2022, and will be presented in October at PestWorld 2022 in Boston, Mass. To nominate someone and to learn more about the award, click here.
About Target Specialty Products
With more than 80 years of industry experience, Target Specialty Products serves the pest control, vector and turf and ornamental solutions markets from 44 locations across the United States and Canada.